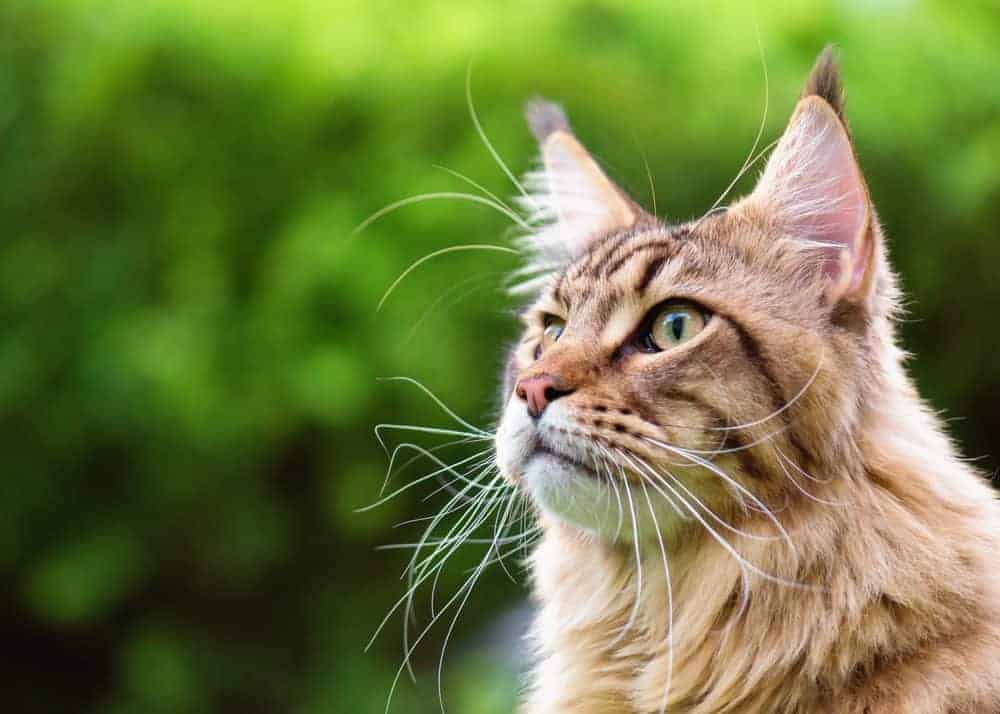 I love, I love, I love my little calendar cat
While it's true that cats can take care of themselves – if they're not happy with their domestic arrangements they'll simply move on to somewhere they deem more suitable – their connection with their human companions has, according to new research, been unfairly dismissed. 
According to a study conducted by Oregon State University into the way domestic cats respond to their caregivers, their socio-cognitive abilities and the depth of their human attachments have been underestimated. The findings, reported in the journal Current Biology, show that, much like children and dogs, pet cats do form secure bonds with their humans.
---
DID YOU KNOW?
The early ancestors of today's domestic cats spread from southwest Asia and into Europe as early as 4400 BC. The cats likely started hanging around farming communities about 8,000 years ago, where they settled into a mutually beneficial relationship protecting grain stores. A second lineage, consisting of African cats that dominated Egypt, spread into the Mediterranean around 1500 BC. This Egyptian cat probably had behaviours that made it attractive to humans, such as sociability and tameness. 
Source: National Geographic
---
Pleased to see me?
The researchers set up a test where an adult cat or kitten spent two minutes in an unfamiliar room with their caregiver, followed by two minutes alone. Then, they had a two-minute reunion. The cats' responses to seeing their owners again were classified into attachment styles. The results show that the way cats bond is surprisingly similar to infants – in humans, 65% of babies are securely attached to their caregiver. 
"Domestic cats mirrored this very closely," said Kristyn Vitale of Oregon State University. In fact, the researchers classified around 65% of both cats and kittens as securely bonded to their people.  "Like dogs, cats display social flexibility in regard to their attachments with humans. The majority of cats are securely attached to their owner and use them as a source of security in a novel environment." 
Understanding your cat
And, while for some cats, the security of having their human around is obviously high on the list, every cat is an individual. Feline charity Cats Protection advises: "Perhaps one of the most striking differences between individual cats is their sociability to people. It's important to remember that a cat's requirements are not human based, so understanding their needs can enhance our own relationship with them. Many cats have learned to love the company of people and will often rub up against us for a fuss and a stroke and to place their comforting scent on us. It is a wonderful feeling when a cat chooses to engage with you."
---
DID YOU KNOW?
French archaeologists have found evidence that our close relationship with cats may have begun much earlier than originally thought. The carefully interred remains of a human and a cat were found buried with seashells, polished stones, and other decorative artefacts in a 9,500-year-old grave site on the Mediterranean island of Cyprus.
Source: National Geographic
---
The year of the cat
To show your cat just how much you care, why not find out more about how to keep them healthy and happy with Cats Protection's Cat Care Calendar? Each month focuses on a different theme, providing plenty of year-round advice for the devoted cat lover. For example, January focuses on keeping your cat content in cold weather, February highlights substances that are poisonous to felines and March outlines hazardous plants and flowers. 
Burgess in-house vet, Dr Suzanne Moyes, advises: "Just like our cats continue to learn about us – they've lived alongside us for thousands of years – we should strive to keep learning about them. The more knowledge we have about feline behaviour, nutrition requirements and providing a safe but rewarding environment for our pet cats to enjoy, the more fulfilling our relationship becomes."
---
To help you become a cat expert, we've plenty of great tips and advice...
Find out more about cat behaviour
WHY SOME CATS AREN'T CUDDLY
Some cats love to sit in a comfy lap for hours on end, but others shy away from too much physical contact. The reason for this behaviour lies in their solitary and independent nature…
READ MY BODY LANGUAGE
You and your cat might speak different languages, but look closer and you'll see that your favourite feline is using their whole body to tell you how they're feeling…
CAT CHAT
While cats use a range of vocalisations such as yowling, hissing and growling to communicate with each other, meowing isn't one of them. This is a behaviour they've adopted just for humans. But what are they trying to tell us?
GUARDIANS OF THEIR GALAXY
As every cat owner knows, felines are a territorial species. They decide who is welcome into their domain and who is not. But why are they so fussed about it?
SCRATCH THAT!
Even if you've bought the latest in deluxe scratching posts, why does your cat insist on scratching your sofa, table, wallpaper and all manner of other objects? While this behaviour may leave us humans scratching our heads, it's a natural and important part of being a cat...
---
Find out more about cat nutrition
WHY YOU SHOULD LET YOUR CAT PUZZLE IT OUT
Feeding time should be more than just dishing out a bowlful of food. It's time to let our felines work for their dinner. Here's why...
CAT FOOD IN THE HEADLINES
Recent newspaper reports have revealed some shocking news about the food that some owners dish out to their pet cats, with some not even realising that felines are carnivores. Our in-house vet Dr Suzanne Moyes explains the specific nutritional needs of felines
TUBBY TABBIES AND PORTLY PERSIANS?
New research confirms that cats put on weight as they age. Experts recommend getting into the habit of regularly weighing your pet and taking a closer look at their diet
---
Find out more about creating a cat-friendly environment
HOW CAT FRIENDLY IS YOUR HOME?
You may have created a home that's just perfect for you – but what does your cat think about it?
GARDEN DESIGNS FOR YOUR CAT
Providing your favourite feline with an entrancing outdoor space that they'll want to spend lots of time in will help to keep them safely out of mischief...
---
Find out more about cat health
CATS AND THE BENEFITS OF NEUTERING
Our in-house vet Dr Suzanne Moyes looks at why neutering your cat is an essential part of responsible pet ownership, what's involved, and how it can affect your cat's nutrition needs
DENTAL CARE FOR CATS
Could your cat have a problem with their teeth? Our in-house vet Dr Suzanne Moyes explains the signs to look out for and advises on how to keep your feline's pearly whites clean and healthy – from daily brushing to a good diet
WHY CATS WHO HATE VETS SHOULD LEARN TO LOVE THEM
Our pet cats are highly skilled at hiding when they're not well, which is why regular visits to the vets are vital. But what can you do to help your wary feline find the whole vet experience less stressful?
---
Find out more about keeping cats safe
KEEPING YOUR CAT SAFE IN THE GREAT OUTDOORS
Cats love to spend time outdoors and allowing them access to the outside world provides them with valuable exercise opportunities and mental stimulation. But what can you do to help keep them out of harm's way?
LONG LIVE CATS!
What can you do to help your cat enjoy a happy, healthy and long, long life? Start by following our 12 top tips...
Sources: sciencedaily.com, cats.org.uk