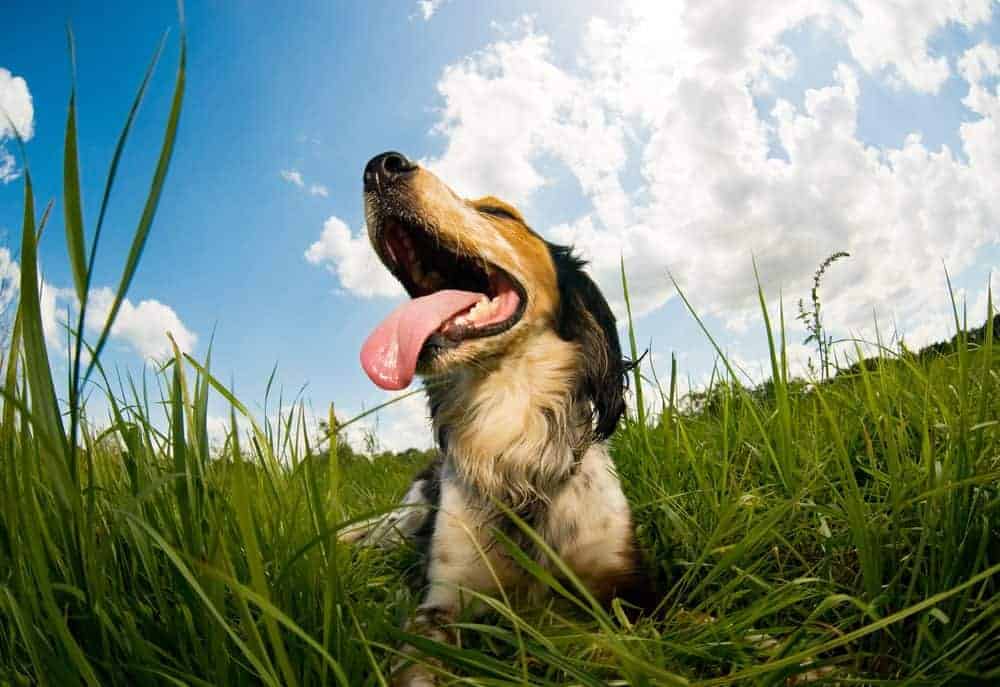 Help your pets to chill out this summer
As well as walking your dog in the early morning and late evening to avoid the heat of the day, repositioning small pets accommodation so they're not exposed to the sun's direct rays, and ensuring every pet has access to shade and plenty of fresh cool water, what else can you do to help your furry friends cope with a heatwave? 
The good news is that there are now all sorts of cooling products available that are designed especially for pets, which may be well worth investing in if we're in for another long, hot summer. Here are some we've checked out for you:
Cool Mat
Filled with a non-toxic gel, this self-cooling mat from Scruffs will be typically 5-10 degrees cooler than room temperature, providing your pet with a welcome cool spot to lie on. When in use, the mat will maintain its cooling properties for approximately one hour, depending on the environment. To reset the mat's cooling properties, simply leave unused for one hour – there's no need to freeze or refrigerate it.
---
Ice Pod for small furries
What a great idea for small pets! Simply place the frozen Ice Pod in your pet's hutch, run, pet carrier or favourite hiding place and watch them get totally chilled out. Suitable for rabbits, guinea pigs, ferrets and rats, your pets will love lying on its snuggly shape.
---
Pet Water Fountain
Ensuring pets stay hydrated is a hot-weather essential. To encourage finicky drinkers, who may prefer running water to still, why not try a pet water fountain? The Chasehill Water Fountain has an unbreakable high-grade stainless-steel top, transparent water level window to remind you to keep it topped up, a purifying circulating filtration system that removes hair, dirt and food particles and – most excitingly of all – 360° multi-directional streams that aerate the water for added oxygen and freshness. What more water enticement could your pets need?
---
Cooling Coat
For hot dogs who are out and about, a cooling jacket could be just the thing. Using the latest in dog-cooling technology, this jacket incorporates effective dispersion of heat from your dog's body thanks to a water-activated cooling system. Simply soak the coat in water and wring out to activate the cooling technology, which will keep it chilled for up to four hours. When it begins to reheat, just soak it again.
---
Cooling Collar
Designed in high quality 100% cotton fabric or cotton/poly blend with a heavy-duty snap release plastic buckle, simply soak this stylish collar in cool water for 20 to 30 minutes, pat dry and it's ready to use. The non-toxic cooling crystals inside become gel-like, absorbing up to 400 times their weight in water to keep your pet cool for up to 24 hours with no refrigeration required. This helps maintain a steady cool temperature all day, lowering core body temperature 3-4° to help reduce the risk of overheating. 
---
Water on the go
The Savic AquaBoy Bowl 'n Bottle does exactly what it says on the tin. It's a compact bottle that holds 800ml of water, with a fold down 'bowl', so wherever you are, you're always able to offer your thirsty four-legged friend a drink.
---
Pet padding pool
A foldable pet pool (for easy storage and portability) with thick, anti-skid lining and fibreboards inside the pool wall for added support, will provide hours of splashing fun for dogs, or any other pets such as ferrets, who may appreciate a cooling dip. Remember to never leave your pet unattended.
Products subject to availability. Prices may be subject to change.
---
Find more top tips for keeping your pets cool this summer here
---
Cooling treats to chow down on
Why not give these tempting treats – recommended by PDSA vets – a try on a sultry summer day? They'll help keep your pet hydrated and cool them down at the same time. It's always best to supervise your pets when giving them frozen treats as they don't know how to avoid brain freeze! As with all treats, it's important not to give too many and remember that they all add to your pet's daily calories.
Chicken pup-sicles for dogs
Mix cooked, chopped chicken with some pureed fruit and a bit of water. Put the mixture into moulds, push a bone-shaped dog biscuit in the top to hold them with and pop in the freezer. 
Tuna-tastic freezepops for cats 
Freeze the fresh spring water (not brine or oil) from a tin of tuna. Pop it in a shallow bowl of water and watch your cat cool down playing with the frozen fishy cubes. For added entertainment, use an ice cube tray that makes fish shapes! 
Green smoothie for small pets
Whizz up some kale, watermelon and some ice cubes to make a slushie to share with your bunny buddies. You could also use any other greens or fruit which is safe for your small furry friends. 
---
If you found this interesting, you may also like:
Too hot to handle?
Our pets can't respond to heat in the same way that we do and can be very susceptible to heatstroke – a potentially fatal condition. Our in-house vet Dr Suzanne Moyes explains what heatstroke is, the signs to watch out for and what action to take...
Some like it hot
Cats are the ultimate sunseekers – bagging themselves the sunniest spots for a snooze, even on a hot day. But have you ever wondered why?
Summer first aid for pets
Fleas, ticks, stings and even snakebites... summer brings out all manner of creepy crawlies that can prove problematic for pets. Our in-house vet Dr Suzanne Moyes has some seasonal advice
Itchy and scratchy? How to tell fleas that their time's up
Hot and humid weather creates the ideal breeding conditions for billions of fleas that are hitching a ride on our pets and invading our homes. Find out how you can fight back. WARNING: Just reading this blog could make you itchy...
How pet friendly is your garden?
Love to spend time in your garden with your pets? Ever thought about how safe is it for them? Here are 7 steps to follow to ensure your garden passes the pet-safe test...