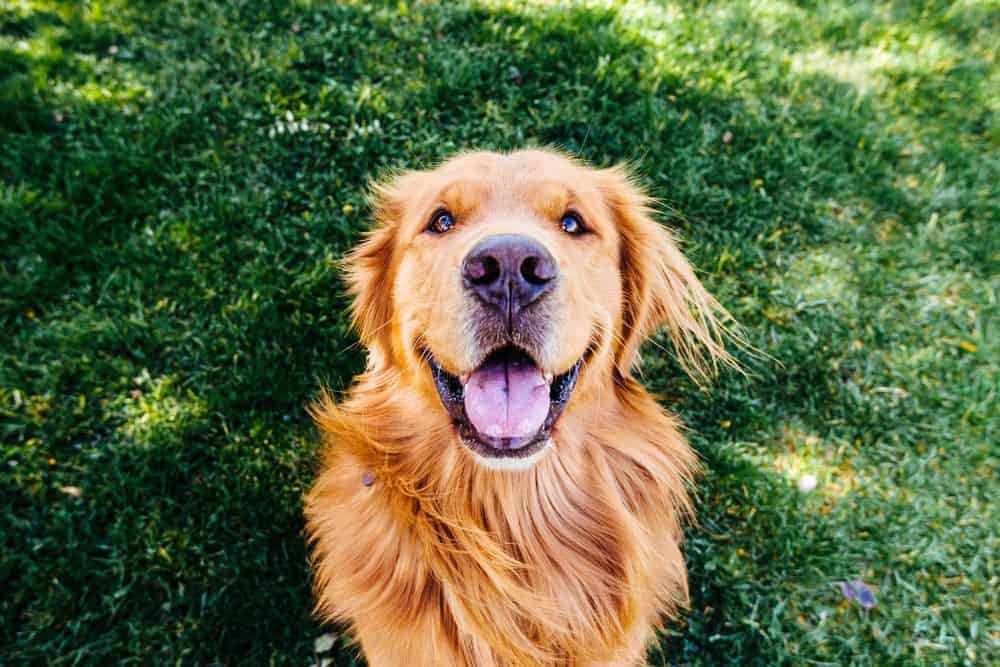 The big sneeze – did you know that our pets can suffer from hay fever too?
This summer has been a bit of a misery for hay fever sufferers with sky high pollen counts causing itchy eyes, blocked noses, and fatigue – but did you know that animals can suffer from pollen allergies just like humans?
Midsummer is when the UK reaches peak grass pollen season, with the Met Office regularly recording very high pollen counts across the whole of the country. And this year, it's been particularly bad for hay fever sufferers due to the very wet spring followed by a sharp rise in temperatures. The Met Office states: "Spring rainfall is key, as a dry season reduces the amount of pollen production." So, because of a rainy April and May, higher than average amounts of pollen have been produced. And, once temperatures rise to 18-28ºC, this is the trigger for all that pollen to be released into the air.
---
What exactly is hay fever?
Allergic rhinitis – to give it its technical name – is an inflammation of the inside of the nose caused by an allergen, such as pollen, dust, mould, or flakes of skin from certain animals. When the allergen is pollen, it's commonly referred to as hay fever.
Pollen is the fine, powdery substance produced by trees, flowers, and grasses to fertilise other plants of the same species. It's dispersed by insects or wind – and it's those wind-scattered pollens that tend to be the problem. Wind-pollinated plants produce huge amounts of lightweight pollen (to increase the chance of hitting the right target) which can be easily inhaled, producing all kinds of unpleasant symptoms in those who are pollen-sensitive.
When people have allergies, the body mistakes something harmless – such as pollen – as a threat and produces histamines. These are chemicals made in the immune system that are released when the body detects something harmful, such as an infection. Histamine causes blood vessels to expand and the skin to swell, which helps protect the body. However, when you have an allergy – such as pollen – your immune system responds by getting those allergens out of your body or off your skin, by making you sneeze, tear up, or itch.
For those affected, hay fever hits between late March and early September – when the pollen count (the amount of pollen per cubic metre observed over 24 hours) is high.
---
DID YOU KNOW?
There are lots of different types of pollen and if you can work out when in the year your pet is most affected, this will give you an idea of the type of pollen causing the problem and the areas you might want to avoid:
Tree pollen: late March to mid-May
Grass pollen: mid-May to July
Flowering weeds pollen: end of June to September
---
How can I tell if my pet has hay fever?
While the cause of pollen allergy is the same in pets as it is in humans, the signs that your pet is suffering from hay fever can be a little different.
For example, dogs and cats that are allergic to tree or grass pollen are more likely to suffer from skin irritations. As a result, cats may groom and lick themselves more regularly, while dogs may nibble and bite themselves in a bid to get rid of itchiness. Blue Cross advises: "Whereas humans get itchy eyes, runny noses and sneezes, hay fever symptoms tend to show up in a dog's skin, making them super itchy."
PDSA lists the signs of pollen allergy to look out for in your pets:
Licking or biting paws
Lots of scratching
Red and sore looking skin, especially around eyes, ears and between paws
Shaking their head
Rubbing their ears or muzzle
Tired or lethargic, particularly on days when the pollen count is high
---
DOGS EAT GRASS – BUT WHY? Grazing on grass is a common behaviour in many dogs. And, while there are all sorts of theories as to why they do it, no one's exactly sure why...
---
If you notice your pet showing any of these signs, particularly during summer, PDSA recommends taking them to your vet: "Some of these symptoms could be signs of other health issues. Your vet might want to rule these out before treating your pet for allergies. It can sometimes be difficult to find what's causing your pet's allergy. However, if it's worse in summer and better in winter, pollen is the most likely culprit."
---
DID YOU KNOW?
An allergy to pollen is much less common than an allergy to fleas or house dust mites and it's not easy to tell the difference unless your dog has an allergy test.
---
To see if your pet is affected, carefully check their skin and coat. Blue Cross advises: "Their skin may also look flaky, red and sore and feel greasy, and your dog may lose patches of fur from excessive rubbing or licking. Your dog's skin can also look completely fine but they may be very itchy. If your dog has these symptoms at other times of the year, they may have an allergy to something else, for example, fleas, yeast infection, bacterial infection, or mange. Secondary problems may develop as a result of scratching, inflammation and build-up of bacteria and yeast, including skin, ear and eye infections. If your dog is suffering and you think they may have hay fever or other allergies, book an appointment with your vet."
---
What treatment is available to help my pet?
If your pet is diagnosed with an allergy to pollen, your vet may recommend some medication to help reduce or manage their symptoms during the summer months.
---
SAFETY FIRST
Don't try home remedies or to give any medication to your pet without a prescription. This can be dangerous in the wrong doses, or for certain species.
Source: PDSA
---
Although there is no cure, you can manage your dog's pollen allergy with topical treatment and medications from your vet. Blue Cross advises that there are a range of treatments available, including:
Topical treatments such as medicated shampoos, skin sprays and creams wipes, ear cleaner, medicated ear drops and medicated eye drops
Antihistamines, although these aren't always effective in dogs (note: some human antihistamines are toxic to canines so only give your dog these medicines under direction of your vet)
Medication to reduce the immune reaction including steroids for severe reactions
Immunotherapy (this type of treatment is expensive and not effective in all cases)
---
What else can I do to help my pet feel more comfortable?
Try out these top tips from PDSA and Blue Cross:
Check the pollen forecast each day so you know what to expect
Try to work out which pollens your dog is allergic to. You'll be able to avoid walking them in areas that might cause a flare up
Plan walkies for before dawn, late afternoon, or early evening as the pollen count is usually lower at these times
Keep dogs on a lead near grass. A quick roll in the grass can leave their fur covered in pollen, causing hours or even days of misery
Wipe their paws and muzzle after every walk. Sensitive baby wipes or specialist pet wipes are ideal for this, or use a damp cloth or flannel
Keep your dog's ears clean to prevent irritation
Keep up with the grooming. A good daily brushing might help to remove any pollen that is clinging to their fur. Keeping long-haired dogs' fur trimmed short could help reduce pollen problems
Wash them weekly. A weekly bath can help to get rid of any lingering pollen – a specialist hypo-allergenic pet shampoo from your vet is ideal and will have anti- bacterial ingredients to help avoid skin infections if your pet does decide to have a good scratch
Wash their bedding weekly. Any bedding that your pet uses will need to be washed regularly otherwise your pet will end up covered in pollen again after every sleep
Keep your house vacuumed and dust-free
Keep the grass short in your garden
Keep on top of your pet's flea and worming treatment to help reduce itching
Try adding a skin supplement or oil to your pet's food. These can help strengthen the skin's barrier and stop your dog suffering as badly form pollen allergies. Dogs need different essential fats and vitamins to us humans so make sure the supplement you use is made for pets. There are a lot of different skin supplements out there so ask your vet for their recommendation
---
COULD YOUR DOG BE ALLERGIC TO YOUR HOUSE? Our four-legged friends can be allergic to all sorts of things, from chemicals in cleaning products to pollen, dust, fleas and even smoke from cooking...
---
Skin allergies and food – what's the connection?
Did you know that itchy skin can sometimes be caused by diet? Food allergies and food intolerance are two different conditions which often have similar symptoms. While they are both examples of adverse food reactions, food allergies involve the animal's immune system while food intolerances do not.
Food allergy or hypersensitivity This occurs when a particular component of food (usually a protein) triggers the susceptible animal's immune system to react, for example, cells may release histamine which causes itching
Food or dietary intolerance This occurs when something in the food doesn't agree with the animal's body but does not trigger the immune system to react. For example, a dog may not be able to digest cow's milk well
Some common signs of adverse food reactions include digestive upsets and Itchy skin (also known as pruritus). However, these are all symptoms that can develop from non-food allergies and you should always ask your vet for advice.
Burgess pet care has developed foods specially for dogs who have sensitivity to certain ingredients. Our Paul O'Grady's 'No Nasties' range has hypoallergenic and grain-free varieties in a choice of chicken, salmon, turkey and lamb. The recipes exclude ingredients that are known to cause many intolerant reactions, which is ideal for dogs with sensitive skin or digestion.
Burgess Sensitive is made from simple, highly digestible proteins and is free from the usual ingredients that can upset your dog's stomach and is available in: Sensitive Adult Dog Lamb, Sensitive Adult Dog Salmon, Sensitive Adult Dog Turkey,  Sensitive Senior and Sensitive Puppy.
In-house vet Dr Suzanne Moyes advises: "If you think that your dog may have a sensitive digestion, first ask your vet for advice in case it's something more serious that's affecting them. For many dogs with delicate digestions, switching to a hypoallergenic dog food variety (which means it's relatively unlikely to cause an intolerant reaction) can be really helpful."
---
Need expert nutrition advice?
If you're at all unsure about the best way of feeding your pets or have any concerns about specific nutritional requirements at different times of their life, ask your local veterinary practice for advice. You can also call our expert team on 44 (0)0800 413 969 who'll be happy to help. They're available 9am-5pm, Monday to Friday. Alternatively, use our online form to get in touch.
---
Is your pet a Burgess pet? Join the Burgess Pet Club for exclusive offers and rewards.
---
If you found this interesting, you may also like:
IT'S TOTALLY COOL – A SUMMER SAFETY GUIDE FOR PETS Scorching sunny days can be challenging for our furry friends. When it comes to keeping pets cool in summer, there are lots of things we can do to help.
KEEPING YOUR PETS SAFE IN THE SUN Although their fur provides a little protection, just like us, pets can suffer from sunburn and, in some cases, sun damage can lead to skin cancer.
SUMMER SAFETY – WHY YOUR PETS NEED YOU TO STAY ALERT! Don't let pesky parasites, dangerous diseases, fearsome flora, or hot weather hazards ruin your pets' summer.
KEEP CALM AND CALL THE VET If you have pets, it's always best to be prepared. Regular checks will help you spot if something's not right. Plus, would you know what to do in an emergency?
VACCINATIONS – VITAL FOR US AND OUR PETS Find out how vaccinations work, what dog vaccinations, cat vaccinations, rabbit vaccinations and ferret vaccinations protect against, when your pets should be vaccinated and lots more essential information.