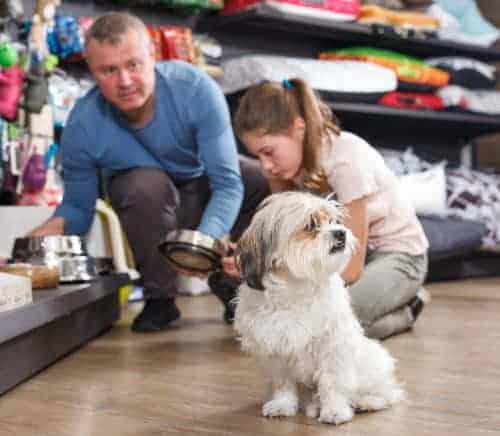 Why pets should never be an impulse buy
If you've longed for a dog, hankered after a hamster, or craved a cat for as long as you can remember, making that dream come true can be a wonderful thing. However, the idea of getting a pet is very different from actually owning one. Suddenly you're responsible for providing another living, breathing creature with the right environment, food, training and companionship – and it's a really big deal. Yet, many pet owners are totally unprepared.
While plenty of people do gen up on guinea pigs or find out what keeping ferrets is all about, not everyone has got with the programme. For veterinary charity PDSA, this is a big worry. According to research, which collated information from the British Veterinary Association (BVA) and British Veterinary Nursing Association (BVNA), one in four pet owners carry out absolutely no research before taking on a new pet. Not only does that mean they have no idea what they are getting themselves into, they're potentially risking the long-term health and welfare of the pet they've taken on.
Behaviour problems and more
PDSA senior vet Rebecca Ashman says: "Lack of pre-purchase research leaves owners ill-prepared for pet ownership. Sadly, this is inadvertently leading to pets' Five Welfare Needs not being properly met and, by extension, is causing an array of welfare issues from behaviour problems and chronic stress to inappropriate housing and obesity for the UK's dogs, cats and rabbits."
The findings revealed:
5.2 million (around one in four) UK pet owners undertook no research at all before taking on their pet. 
Just 5% took advice from a veterinary professional ahead of their purchase, despite 71% of practices offering pre-purchase advice as part of routine consultations.
Dr Ashman added: "It is vital that we elevate the importance of pre-purchase research in potential owners' minds. Most people wouldn't consider buying a new car or booking a holiday without doing extensive research, yet pets are often bought on a whim."
---
What are the Five Welfare Needs of pets?
1. The need for a suitable environment
2. The need for a suitable diet
3. The need to be able to exhibit normal behaviour patterns
4. The need to be housed with, or apart, from other animals
5. The need to be protected from pain, suffering, injury and disease
---
There are no two ways about it. Anyone considering a pet should ignore any rash impulses and start by doing lots of lots of research. 
Before you take the plunge and bring a new puppy, a cat, some bunnies or guinea pigs (all small pets except Syrian hamsters need company of their own kind), it's really important to ask yourself some tough questions:
How suitable is your home to accommodate animals? Do you have a safe, enclosed garden with a six-foot fence for a dog? Do you have a sturdy shed that could be turned into suitable accommodation for a couple of rabbits? Do you have room indoors for a spacious hamster home? How do you feel about pet hair or scratches on your furniture and muddy paw prints all over your floor?
What do you hope to get out of a relationship with a pet? What do you have to offer your new pet? Think about the things you like doing and what animal buddy could best fit in with your lifestyle that would be rewarding for both of you. 
Who is going to take the main responsibility for looking after the pet/s? While it's great for children to be involved in caring for a pet, they must be supervised and shown how to behave around animals. The reality is that children who have nagged for a pet often quickly lose interest and an adult should always be primarily responsible for the animal's welfare.
Have you calculated what a new pet would cost in terms of food, training, vets bills and insurance? Be brutally honest, can you afford it?
If you work, will you need to hire pet sitters or dog walkers? And who will look after your pet/s when you go on holiday?
---
Research, research, research
Spend time at a local animal shelter and ask the people who care for unwanted dogs, cats, rabbits, guinea pigs and other small animals just what's involved in caring for them and ensuring they enjoy happy, fulfilling lives. Most are excellent at match-making when it comes to finding adopters the best pet for them. They will ask you questions about your schedule, activity level and hobbies and what you're looking for in a pet, so that they can match you up with a furry friend that best suits your lifestyle and expectations. The experience may convince you that a pet is just you've been looking for in life – or that you're just not ready for that level of commitment.
Speak to your local vet about all the things you need to consider before taking on an animal.
Think about where you'll get your pet from. Avoid people selling animals on the internet and only buy from an approved breeder, such as the Kennel Club's Assured Breeder Scheme or adopt from a rescue charity.
---
Find first class advice on training, nutrition, grooming and the general care of rabbits, dogs, cats, chinchillas, guinea pigs, hamsters, gerbils, rats and ferrets, here 
Sources: petgazette.biz, pdsa.org.uk, rspca.org.uk