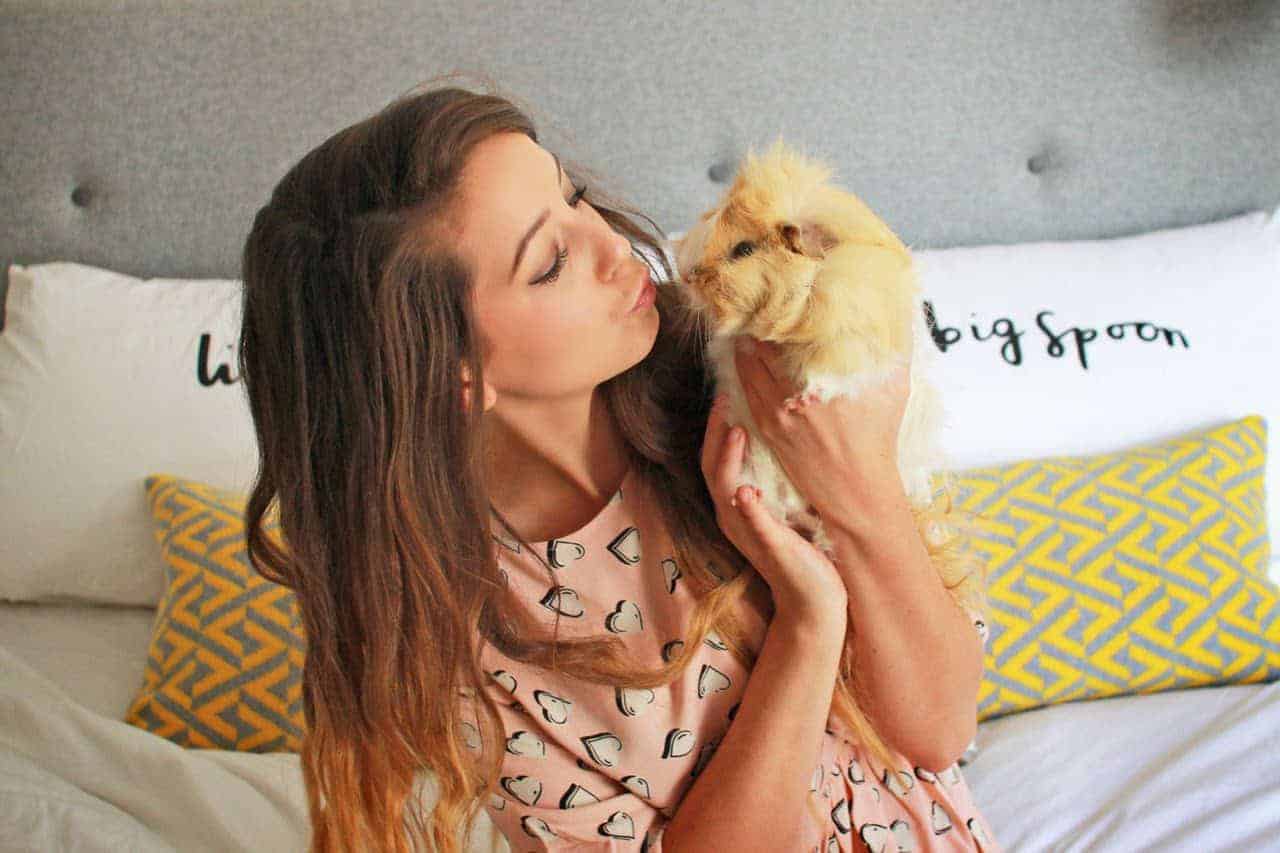 Excel Guinea Pig Nuggets Feature in Zoella's Christmas Videos
Happy 2018, we hope you all had a great Christmas! Here at Burgess, we received our Christmas present a little earlier in 2017, when we saw our Excel Guinea Pig Nuggets featured in one of Zoella's YouTube videos!
Zoella is a British lifestyle and beauty vlogger who is one of YouTube's biggest content creators. Her main channel, which features beauty tutorials,  fashion tips and her much loved furry friends.
Our Nuggets pop up at 3:10 in day 16 of Zoella's Vlogmas videos while she's shopping at a garden centre for some food for Percy the Guinea Pig. We were over the moon that Percy is fed on Excel, who has been a part of Zoella's family since the beginning of 2014.
When we found out Percy loves our Excel nuggets, we thought we would send him a Christmas present.  We packed some of our Dandelion & Marigold Feeding Hay, both flavours of our Excel Guinea Pig Nuggets and a collection of Haypigs circus themed toys.
The package arrived right before Christmas and Zoella opened it in her day 23 Vlogmas video. She was so pleased that Percy had been given some presents, as he's often overlooked, and she read out our letter about working with her in the future to improve Guinea Pig welfare.
So, watch this space for more videos and news from our favourite bloggers, who care as much about animal welfare and nutrition as we do!
---
Photo credit to Zoella.co.uk - Pippin & Percy - 12th July 2014