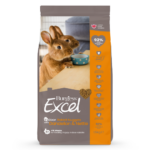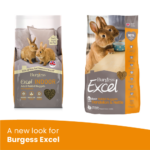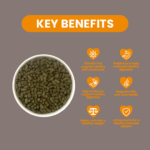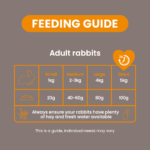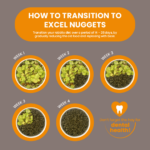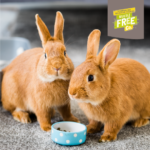 Excel Indoor Rabbit Nuggets with Dandelion & Nettle
For healthy, happy indoor rabbits.
While indoor rabbits may roam the lounge rather than the great outdoors they still need all of the nutrients from their diet that they would find grazing in the wild. That's why our Indoor Rabbit nuggets are specially formulated with vitamin D, dandelion & nettle to support your rabbits' needs. Suitable for adult, indoor rabbits aged 16 weeks+
High in fibre
Vitamin D to support healthy skin and bones
Antioxidants for a healthy immune system
Helps to maintain a healthy weight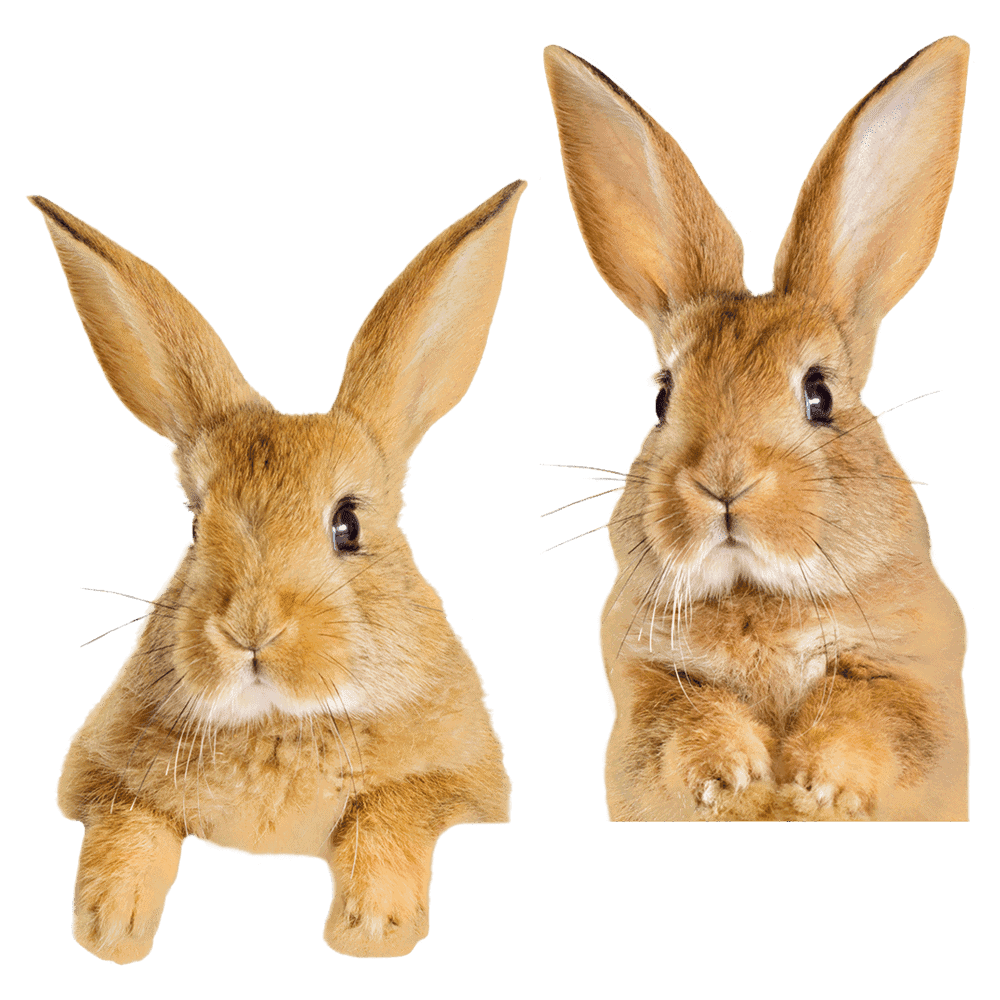 Suitable For
All Adult Rabbits from 4 months to 5 years
Important For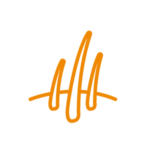 Healthy skin & coat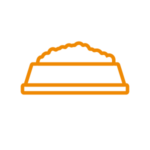 Preventing selective feeding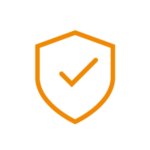 Immune system support
Why choose Burgess Excel Indoor Rabbit Nuggets with Dandelion & Nettle?
Our high-quality recipe has been formulated with vets and nutritionists. This ensures they contain the right balance of vitamins and minerals to supplement your rabbits' diet to help keep them happy and healthy.
Skin & coat health
Formulated for healthy skin and a glossy coat
Healthy skin & bones
With added vitamin D to support health
Immune system
With antioxidants such as vitamin E to support a healthy immune system
Digestive health
Prebiotics and beneficial fibre help to maintain healthy digestion
Added dandelion & nettle
For extra tasty nuggets
Helps maintain a healthy weight
Formulated with L-Carnitine
Don't forget the hay for dental health
As well as providing essential fibre, feeding hay and fresh grass have an important role in helping wear down your rabbits' continually growing teeth.
We hope your rabbits enjoy their Burgess Excel rabbit food! We're so confident they will that we offer a palatability (a.k.a tastiness!) guarantee on our nuggets. This means if your rabbits don't enjoy their food, you can return it to us for a refund. Find out more about how this works, including full terms and conditions here.
Remember that good quality feeding hay and/or grass should make up the majority of your rabbits' diet and should be available at all times. Rabbits should also be fed a small portion of Excel nuggets, the occasional Excel Nature Snack to add variety and encourage emotional enrichment, and a small amount of leafy greens each day. Fresh, clean water should always be available. Please talk to your vet for further information.
If you are currently feeding a muesli-style food to your rabbits you should gradually transfer them onto a hay and nugget-based feeding plan over a period of between 14 and 28 days. You can do this by gradually reducing the amount of muesli and increasing the proportion of Excel Adult Rabbit Nuggets with Mint until they have completely replaced the mix.
Always ensure you are monitoring your rabbits' weight to ensure a healthy weight. If you are ever unsure you should seek veterinary advice.
Follow the 5 step Excel Feeding Plan for healthy, happy rabbits.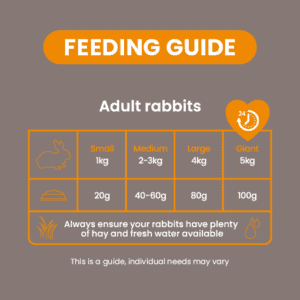 Analytical constituents: Beneficial fibre 40%, Crude Protein 14%, Crude Fat 4%, Crude Fibre 20%, Crude Ash 7.5%, Calcium 0.8%
Composition: Grass Meal, Wholegrain Wheat, Oatfeed, Soya Bean Hulls*, Sunflower Seed Meal, Yeast (Brewer's Yeast and Grains), Soya Oil*, Calcium Carbonate, Dicalcium Phosphate, Monocalcium Phosphate, Salt, Short Chain Fructo-Oligosaccharides (Prebiotic FOS 0.25%),  Dried Nettle (0.2%), Dried Dandelion (0.2%)
*Produced from genetically modified soya                                                                                                                               
Nutritional additives/kg: Vitamins: Vitamin A (3a672a) 30,000 IU, Vitamin D (3a671) 3,500 IU, Vitamin E (3a700) 140 mg, L-Carnitine (3a910) 12.5mg,  Trace elements:  Zinc (as Zinc sulphate monohydrate 3b605) 91 mg, Iron (as Iron (II) sulphate monohydrate 3b103) 70 mg, Manganese (as Manganous sulphate monohydrate 3b503) 60 mg, Copper (as Copper (II) sulphate pentahydrate 3b405) 7.5 mg, Iodine (as Calcium iodate anhydrous 3b202) 0.8 mg, Selenium (as Sodium selenite 3b801) 0.32 mg Amino Acids: DL Methionine (3c301) 800 mg

×