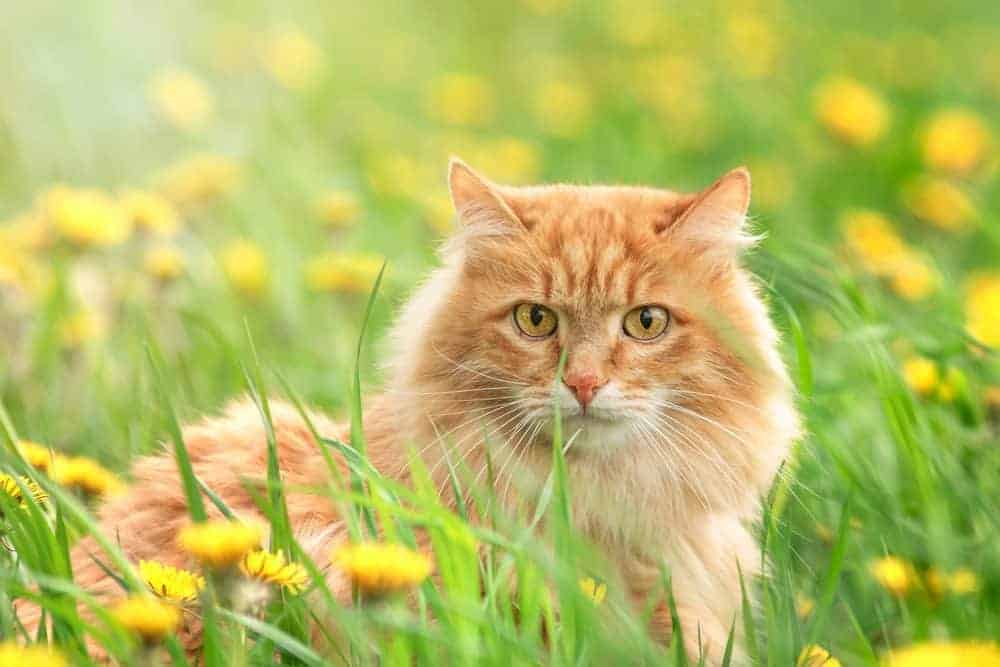 6 reasons why you should microchip your cat
Whether you have a cat who prefers the indoors, or a cat who loves to explore the local neighbourhood, microchipping is an important procedure that can help to protect them in the future. 
According to Cats Protection, 2.6 million cats, that's 26% of owned cats, are not microchipped. A microchip is a small chip, about the size of a grain of rice. A cat's microchip contains their owner's information which is registered to the unique serial number of each chip. The procedure is quick and easy and involves implanting the microchip under your cat's skin between their shoulders below the back of their neck.  
Ever wondered how cat microchips work? Each chip has a unique number. When a microchip scanner is used, it picks up this unique number which is linked to a database. This database will then pick up their owner's details.  
Still wondering whether microchipping is the right decision? Here's our six reasons why you should microchip your cat: 
---
1) Microchipping your cat is set to become the law in the UK
Microchipping your cat is soon to be the law in the UK. After a public consultation at the end of 2020, a new animal welfare plan is due to become legislation. It is no surprise that the plan is to introduce compulsory microchipping for all cats after early research found that 99% of people questioned were in support of microchipping. 
Under the animal welfare plan, this policy will largely mirror the current legislation around dog microchips. In 2016, legislation came into force stating that all dogs must be microchipped by the time they are 8 weeks old. Under this law, owners can be fined up to £500 if their dog is not microchipped. Therefore, once this comes into place, you will need to microchip your cat. 
---
2) Microchipping can help you be reunited with your cat if they go missing
If you've ever experienced a missing pet, you'll know how heart breaking this can be. Making sure they are set for their adventures with a microchip can help increase the chances of you being reunited with your feline friend. 
Microchipping your cat is vital for both indoor and outdoor cats. Even if your cat prefers to spend their days in the comfort of their own home, their microchip will still offer additional security should they go missing.  
Your cat's microchip information will contain your contact details, including your address and phone number. If they are found and taken to a rescue or a veterinary practice their chip will be scanned, bringing up your details, enabling you to be contacted. 
As soon as you notice your cat is missing, you can also ring the microchip database company who will flag their details.  
UK Chief Veterinary Officer Christine Middlemiss emphasises how vital microchips are: 
"Microchipping is a very important part of cat ownership. As we have seen already with dogs, compulsory microchipping is crucial in helping reunite owners with their treasured pets if they are lost or stolen." 
---
Your vet, or the organisation that microchipped your cat, will give you the paperwork to register your cat's microchip shortly after they've had it inserted. Typically, you can register your details online. If you have adopted a cat, and they are already microchipped, the rescue centre will provide you with the paperwork and details of the database so that you can amend the information to your details.  
It is crucial that you keep on top of your contact details on your cat's microchip database. If you change your phone number or move home, you must update your cat's microchip. You can usually change these on the database's website or by ringing them up.  
Not sure what your cat's microchip number is? You can find out by asking your vet to scan their microchip next time you go for a check-up. Their number should also be on some of the paperwork you received from their rescue centre, or where you bought them from, if they were microchipped before they arrived with you. 
---
3) Microchipping is affordable and you'll only need to pay once
According to Cats Protection, the average cost of microchipping your cat is £20-£30. However, did you know if you adopt a cat from a rescue, like Cats Protection, the cost is covered in your adoption fee. Some charities or events will also offer to do the procedure for free. 
There is no minimum age to microchip your cat. You can often get it done while your cat is being neutered. However, the Cats Protection recommend making sure your cat is microchipped before they go outside for the first time.  
It is very rare that your cat's microchip will fail and stop working. It's a good idea to ask your vet to check their microchip each time you go for a check up to confirm it is still working. If it does fail, the manufacturer will usually give you a replacement for free. 
---
4) It can bring down your pet insurance
Microchipping your dog is the law in the UK. This means owners cannot take out pet insurance on their dog if they are not microchipped. At the time of writing, this isn't the case for cats. However, according to Compare the Market, owners may get a discount on their pet insurance if their cat is microchipped. 
---
Did you know? As well as examining the mandatory microchipping of cats, the government also consulted on three microchip scanning campaigns: 
Fern's Law: Vets would need to scan the microchip of cats and dogs on their first treatment at a veterinary practice.

 

Tuk's Law: This would make it compulsory that vets scan a cat or dog's microchip before putting them down.

 

Gizmo's Legacy: If a cat or dog is found dead by the roadside, they must be scanned for a microchip.

 
Both Tuk's Law and Fern's Law are set to be debated in parliament on 28th June 2021. 
---
5) Microchipping your cat doesn't hurt
It does not hurt your cat to get microchipped. It is similar to an injection and is done while your cat is awake. This is because most pets will barely notice that anything has happened!  
Typically, your cat's microchip won't move and you can sometimes feel your cat's microchip between their shoulder blades. Your vet will be able to check that your pet's microchip is working and in the right place each time they go for a check-up. 
---
6) You can also try some great gadgets
Have you ever noticed a neighbourhood cat wandering through your cat flap? Or a mysterious moggie tucking into your cat's dinner? Then a microchip cat flap could be worth getting for your home!  
Because they are configured to your cat, a microchip cat flap works by only unlocking when your cat (and their chip) approaches your home. Any other wildlife, including other felines, cannot enter as the flap remains locked. It's a bit like giving your cat their very own door key that they can never lose!  
Microchip cat flaps can cost between £55-£170 and can boast a range of features including the ability to control when you cat can come in and out, and an app to let you know when your cat enters or leaves.  
If you have more than one cat in your household then a microchip pet feeder could also be for you. Each feeder is programmed to an individual cat's microchip. So, if your cat is on a prescription diet, or you notice one feline friend stealing food from the other, you can be sure that each cat can only tuck into the food left for them.  
---
So, is your cat microchipped? Microchipping will give you peace of mind. Should the worst happen, and your beloved feline friend goes missing, their microchip could be their ticket back home. This painless procedure is over in a matter of seconds and yet offers potential security that lasts a lifetime. For more information on microchipping your cat, take a look at these great resources: 
---
If you found this interesting, you may also like:
ARE YOU LOOKING TO BRING A FELINE FRIEND INTO YOUR LIFE? Take a look at our breakdown of costs.
WANT TO ADOPT A CAT? HERE'S WHAT YOU NEED TO KNOW What does it mean to be a cat guardian? What do you need? Take a look.
GOT A CAT QUESTION? Whatever your feline related query, we've got some fascinating answers for you.
CAT COLLARS - YES OR NO? When it comes to deciding whether or not your cat should wear a collar, it's personal choice - but it's important to be informed.
CAT ABOUT THE HOUSE For cats, their environment is everything. Find out how to make a few tweaks to your house to give them a great environment.