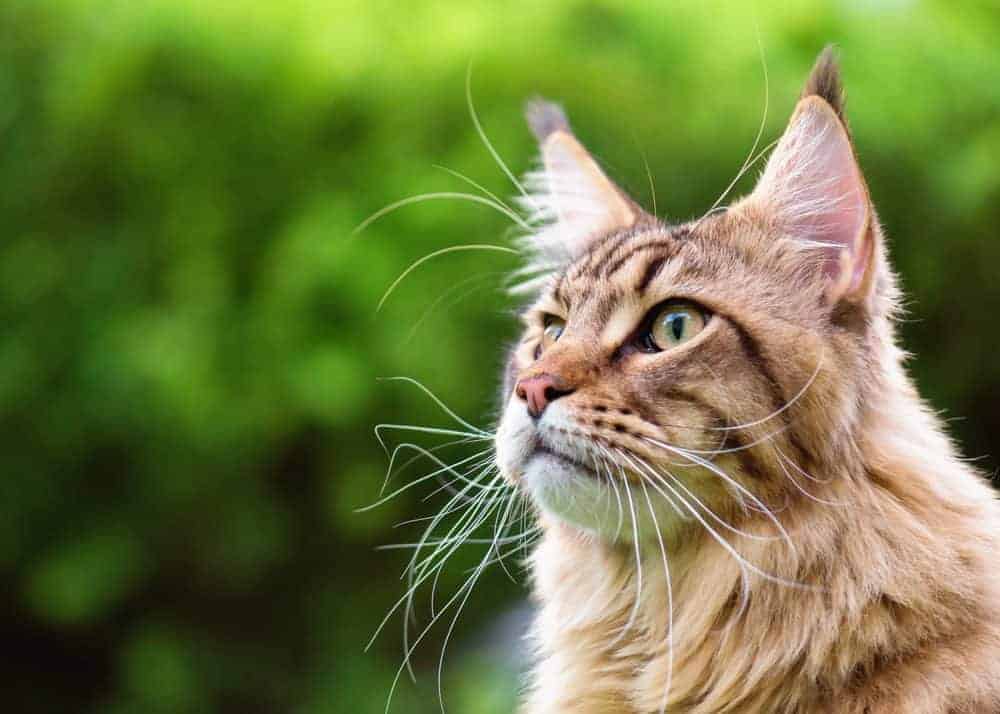 Are you looking to bring a feline friend into your life? Take a look at our breakdown of the costs 
Let's talk cats. There's small ones, tall ones, fluffy and shorthaired, grey, tabby and a good old ginger tom. In all shapes and sizes, a cat can be a great addition to a home.  
In the first few months of lockdown in 2020, there was a 188% increase in Google searches for kittens – and this is no surprise! Overall pet ownership has increased over the past year and with more time to spend at home, it can be a great time for families to bring a four-legged friend into their homes. According to a survey by Cats Protection, 87% of cat owners said cats can bring joy into their lives! 
But how much does a cat cost? What do you need to buy for a cat? Which pet insurance is best? Can you adopt a cat?  
Welcoming a feline friend into your home is a big decision, and we've broken down the most common costs to help you make the right choice. 
---
Popular cats purchased in lockdown
When it comes to cats there are so many choices! Do you choose the majestic Maine Coon, the sleek Siamese, or the beautiful Burmese? With the cost of pedigree kittens increasing as demand soars, you could be paying up to £1,500 for a kitten from a breeder.  
Using data from sellers on Pets4Homes, here are the ten most popular kitten breeds purchased since the start of lockdown: 
British Shorthair  -£400- £1,300 

 

Burmese -£300 - £970 

 

Siamese - £350 -£750 

 

Ragdoll - £350- £800 

 

Maine Coon - £500 - £1,500 

 

Bengal - £450- £1,000 

 

Russian blue - £300 - £900 

 

Scottish Fold -£550 - £850 

 

Savannah - £50 - £950

 

 

Persian - £400-£700

 

 
The demand for cats has increased since the beginning of 2020. However, it is always a good idea to thoroughly research your breeder before buying a cat. Alice Potter, cat welfare expert at the RSPCA, explains: 
"It's fantastic that so many people are interested in bringing a cat into their home this year. However, with such high increases in people searching for kittens online, it's important that prospective owners are doing their research and not buying a kitten on impulse. This means making sure they have the time, money and resources to care for a cat for the rest of their lives, but also ensuring that if buying a kitten they're buying a healthy and happy kitten from a responsible breeder. 
"It's true that we see much higher cases of puppy farms than unscrupulous kitten breeders but it does happen which is why it's so important to do your research and make sure you're buying from a reputable seller." 
---
Did you know? 
The Cat Group, a number of animal welfare organisations and charities including Cats Protection, the BSAVA, and PDSA, has created a handy checklist to help new owners find a healthy, friendly kitten. The guide contains useful advice on what to ask about before visiting a kitten or pedigree kitten and things to look out for while visiting them for the first time.  
---
Why not adopt?
The 2020 PDSA PAW Report found that 32% of cat owners got their pet from a rescue centre. That's a larger proportion than dog owners! So, if you're looking for an adult cat or hoping to give a feline friend a second chance, then adopting could be for you. With a £100 rehoming cost from Blue Cross, adoption could be the perfect option for your family. You could join the likes of Taylor Swift, who adopted a kitten while filming a music video in 2019.  
Both kittens and adult cats are often in local rescue centres and are looking for their forever homes. There are plenty of rescue centres up and down the country including: 
Now is also an important time to consider adoption. The RSPCA is bracing itself for a "kitten season boom" this year, after neutering procedures were postponed during 2020's lockdowns. In 2019, Cats Protection rehomed 41,000 cats, that's an average of 5 an hour! This is only set to increase with an expected influx of unwanted moggies. As well as nation-wide rescues, there are also numerous local rescues. You can often find them through a quick Google or Facebook search. 
Here at Burgess Pet Care, we are committed to supporting rescues like Yorkshire Cat Rescue. By providing their rescue cats with a good quality, complete diet, it means Yorkshire Cat Rescue can focus their funds elsewhere, on the health and welfare of their residents, and helping to find them their forever home.  
Regional Fundraiser, Jo Beverly, from Yorkshire Cat Rescue let us know how the rescue centre has dealt with the past year:  
"We are working at full capacity, but because of the new regulations around social distancing, every intake and relinquishment is taking so much longer, and as a result this has impacted the number of cats we are able to manage. We are getting to the most urgent cases such as helping resolve several multi-cat households and again this is heavy on our staff/resources. Our costs have increased significantly as we are having to do much more driving, and with no-one allowed to visit the centre we are delivering cats and kittens to the new adoptees ourselves.  
It is a pleasure working with Burgess and the partnership helps so much with the food needed for YCR's cats and kittens. We are able to put more of the money we raise into getting the kittens and cats ready for adoption, and neutering etc really adds up when you have so many cats."  
---
Did you know? 
Each month we ask Burgess customers to nominate a rescue to become a Burgess Rescue Friend and receive a large food donation. You can nominate your local rescue today! 
---
Looking after your cat's health: The key to a happy life
You've got your new feline friend home. Their cat bed is ready, the litter tray is all set up, and you've bought a mountain of cat friendly toys. But what health care do cats need? How much does microchipping cost? Looking after your cat's health throughout their life is essential to allowing them to flourish as the newest member of your family.  
Essential vet treatments which new cat owners should be aware of when owning a kitten:  
Microchipping - £20-30 

 

Cat vaccinations - £63.50 per round, £44 for their annual booster

Worming - £7 (needs to be every three months)

 

Flea and tick treatment - £30 every 3 months

 

Neutering - £50-£100 for a female cat, £40- £80 

for a male cat

Dental care - £150 

 
These are the most common healthcare costs, based on an average of veterinary practice price lists. This list is not exhaustive and for full details about what your cat needs, it's always best to speak to your vet.  
Our in-house vet, Dr Suzanne Moyes, shares why it is so important that we all keep up to date with our pet's health needs:   
"Investing in proper healthcare, as well as annual check-ups, will increase your pet's quality of life, and help to protect them from future illnesses. Essential procedures are deemed so for a reason. Neutering your cat can help decrease the risks of types of cancers and will prevent unwanted pregnancies. Vaccinations are an essential part of keeping your cat healthy and protecting the animals it comes into contact with. 
In addition, taking your pet to their vets at least once a year will help to pick up any signs of ill health early, giving you piece of mind and helping to avoid more serious treatments later on.   
Bringing a cat into your family's life is an exciting prospect. The relationship you can build is fantastic and they can bring joy into a home. However, ultimately it is owners who are responsible for their pet's health and welfare. I urge all pet owners, including those with cats, to fully consider all that this entails before purchasing or adopting. If you have any concerns, rescue centres are excellent resources of information as are local veterinary practices." 
As well as essential annual treatments, there's the potential that your cat might need additional veterinary intervention during their life. Using data from Tesco Bank Insurance, we've compiled a list of average costs for common illnesses: 
Short term illness:  
Vomiting - £590-£1,770 

 

Weight loss - £587 -£1,751 

 

Respiratory Condition - £726 - £2,269 

 

Loss of appetite - £577 -£1,669 

 

Lethargy - £546-£1,833 

 
Most serious treatments and procedures:  
 

Accidents - £644-£1,567 

 

Lameness - £802 - £3,332 

 

Arthritis/DJD - £594 -£1,761 

 

Skin allergy - £701 - £1,905 

 

Tumour - £942 - £2,730 

 

Cruciate rupture £2,184 -£4,383 

 

Urinary obstruction (blocked bladder) - £737.64 

 

Hyperthyroidism - £265.17 

Kidney disease - £298.66 

 
Sources: Average treatment costs and Why do I need pet insurance? 
---
Should I get cat insurance? We've got you covered
Good quality cat insurance is a cost you cannot afford to ignore. Sadly only 36% of cats in the UK are insured. The PDSA Paw Report survey of vets, found that "not seeking veterinary care when required/delayed euthanasia" was the second most important welfare issue that needed to be addressed. Keeping up with your pet insurance will cover or bring down many of the costs associated with healthcare and can help encourage owners to take their pet as soon as they notice signs of ill health. Using stats from Go Compare we found that the lowest monthly cost of cat insurance for an adult cat is £4.32, increasing to £21.28. The cost can depend on a number of factors, including: 
The excess

 

Time limited policies: The cover can be lifetime or time limited

 

Accident only policies versus accident and illness policy 

 
Remember to always read the small print because your insurance may: 
Exclude 3rd party liability for cats (e.g. no liability cover if your cat injures someone or damages someone's property) 

 

 

Exclude pre-existing conditions (there is often specialised cover for this)

 

 

Exclude preventative treatments (e.g. fleas, vaccinations, worming, clipping nails and neutering)

 

 

Exclude dental treatments caused by illness

 

 

Exclude pregnancy and associated childbirth costs

 

 

Insurers can also change the condition of your cat's cover year-on-year, so always check your renewal policy! 

 
---
What's the best food for cats?
Food, glorious food! An essential part of all of our lives, giving your cat a great food can help prevent health conditions associated with poor diet, such as obesity. Cats are obligate carnivores so must eat meat, along with a balance of vitamins and essential amino acids. Cats also naturally don't drink much water. However, fresh, clean water should always be available, regardless of whether they are fed wet or dry food.   
A complete cat food, that is suitable for their life stage, will give them everything they need, with no need to top up with supplements. The Burgess Cat range supports cats throughout their life and helps little paws grow: 
---
Have you got a cat-friendly home? Creating the perfect set up
Whether you're bringing home a golden oldie, or a spritely kitten, you'll need to make sure you've got all the essentials at home ready for their arrival. Ticking off all the healthcare needs is great for their physical health but having the correct cat-friendly environment is important for their mental wellbeing. Using the most popular items on Fetch and Amazon, these essentials can cost up to £237.35.  
The essential must-buy list of new cat owners as listed on Fetch and Amazon:  
 

Food and drink bowls - £6.99-£10.19

 

 

Litter tray - £10-30

 

 

Cat litter - £8.45 - £10.00 (10L bag)

 

 

Bed - £9.99 - £29.99

 

 

Brush - £3.99 - £10.00

 

 

Cat carrier £10.40- £39.99

 

 

Toys - £3.99 - £15.99

 

 

Scratching posts - £11.99 - £41.20

 

 

Enrichment feeders - £25.99-£59.99

 

 
Having the correct infrastructure can help with your cat's emotional health and encourage them to display some of their natural behaviours. Why not bring some enrichment into feeding time with puzzle feeders? Cats are naturally hunters in the wild. They would spend a lot of their time and energy stalking and catching their prey. A puzzle feeder makes dinner time more interesting and encourages your cat to really think about how they're going to get their dinner.  
Scratching is a natural instinct for cats. This means unfortunately you'll never be able to stop them from doing it. Investing in a scratching post is great for both you and your cat. It gives them a safe space to express this behaviour, and it saves your furniture from kitten claws!  
---
Did you know?
Cats are naturally solitary animals which means they prefer to live alone. If there is more than one cat in a house, related cats, such as littermates, are normally best. With a multi-cat household, separation is key. Each cat needs their own resources. Unfortunately, the PDSA Paw report found that 64% of owners with two or more cats only provided one litter tray, with 50% only giving their cats access to one water bowl. 
As a general rule, give them one of everything each, plus one more. For example, with two cats, there should be two litter boxes in two separate locations, plus a third somewhere else in the house. Having their own food and water bowl, scratching post, and litter tray will help reduce the chance of feline fighting.  
---
Is your cat a Burgess cat? Join the Burgess Pet Club for exclusive offers and rewards.
As a family-owned business with over 300 years of history, the health and wellbeing of pet animals is Burgess Pet Care's number one goal and we're proud of our expert knowledge in animal nutrition. All our pet food is produced in line with FEDIAF (the European pet food industry federation) nutritional guidelines. These guidelines, which are based on many pieces of published research, helps us to calculate the nutrient content and dietary components such as protein, fat, carbohydrate and vitamins and minerals required to ensure all our foods meet the detailed nutritional requirements for the pets they are designed for. 
---
If you found this interesting, you may also like: 
HOW TO STROKE YOUR CAT While you may love stroking and petting your favourite feline, they may not feel quite the same way.  
WANT A NEW ANIMAL FRIEND? WHY NOT CONSIDER ADOPTING A PET? Perhaps the option of animal adoption would work for you? 
GOT A CAT QUESTION? WHATEVER YOUR FELINE RELATED QUERY, WE'VE SOME FASCINATING ANSWERS FOR YOU We've some interesting and informative answers – and you may see your favourite feline in a whole new light. 
WHAT KIND OF CAT OWNER ARE YOU? Researchers from the University of Exeter have investigated the issue for the benefit of cats, their owners and wildlife. 
CAPTIVATED BY CATS "What greater gift than the love of a cat?" - Charles Dickens