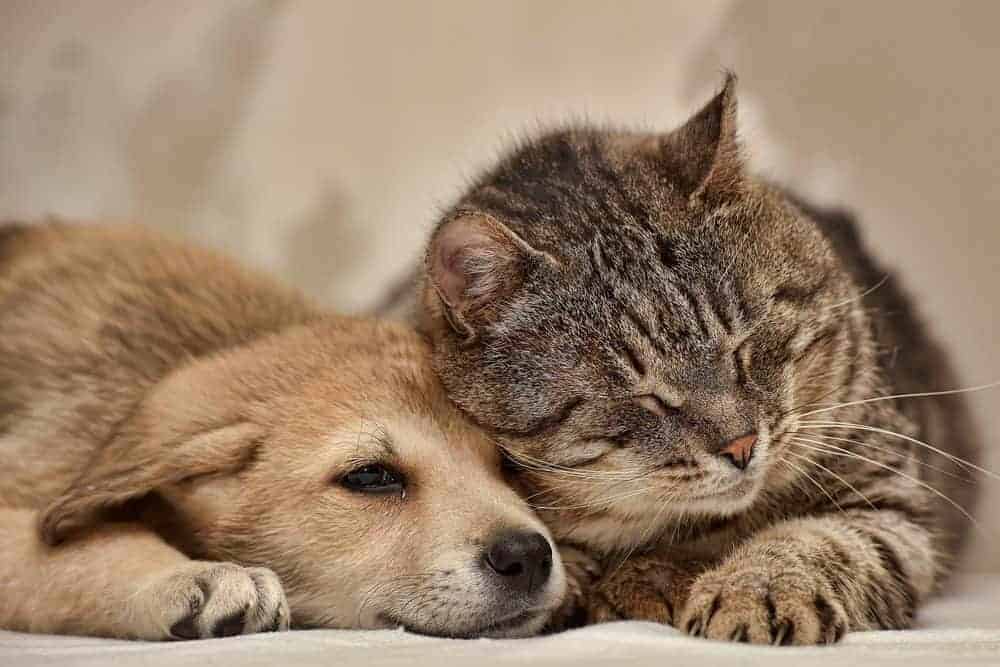 Celebrating all our non-human friends
The keeping of pets has been practiced from prehistoric times to the present. Pets are found in nearly every culture and society, which suggests that caring for animals satisfies a deep, universal human need. It's no surprise then that pet ownership in the UK is on the rise. According to the latest pet population data recorded by the Pet Food Manufacturers Association (PFMA), around 40% of UK households now have a pet. 
For many people, pets play an extremely important role in their lives. Michael Bellingham, Chief Executive of PFMA and Trustee of National Pet Month, comments: "A recent government survey found 77% of people sometimes feel lonely and those aged 16 to 34 were more affected than those aged over 50. Whatever your age, pets are good for you in so many ways; providing companionship, helping to reduce stress levels and instilling a sense of calm. Pets also give owners a reason to stay active and interact with others, giving a sense of purpose and boosting self-worth."
Pet friends for people of all ages
While the PFMA survey revealed that both dog and cat ownership is highest among 45 to 54-year-olds (30% have dogs and 21% cats), younger people surveyed (split between Generation Z aged 16 to 24 and Millennials aged 25 to 34) are also benefiting from having pet friends. Dog ownership was recorded at 23% among Gen Z and 22% for Millennials and cat ownership was recorded at 15% and 17% respectively.
This is a trend that Tanya Michelsen, Associate Director and Head of Brand Research at YouthSight, an agency that specialises in understanding Gen Z and Millennials, finds particularly interesting. She says: "Today, we are all looking for different ways to relieve stress and make our lives happier and more relaxing. For Millennials, who are increasingly having children later in life, a pet is the perfect companion. They provide an everyday routine, non-judgemental company and give owners a reason to exercise and have fun. They provide stability in a fast paced, ever changing world."
---
The UK's top 10 pets in 2019
10. Snakes (200,000)
9. Lizards (300,000)
8. Tortoises and turtles (300,000)
7. Hamsters (300,000)
6. Guinea pigs (400,000)
5. Domestic fowl (500,000)
4. Indoor birds (500,000)
3. Rabbits (600,000)
2. Cats  (7.5 million)
1. Dogs (9 million)
Source: pfma
---
Of course, taking on a pet is a big responsibility and humans have a duty of care to ensure that their pet animals are looked after properly and have happy and fulfilling lives. National Pet Month shares its best advice for being a responsible pet owner:
National Pet Month's Top 10 tips 
1. Think carefully before getting a pet and learn about their requirements
2. Ensure your pet is sociable and well trained
3. Provide a nutritious and well-balanced diet
4. Provide suitable housing and bedding
5. Clean up after your pet and worm them regularly
6. Protect against disease. Your vet can provide you with advice
7. Prevent unwanted litters and neuter your pet when appropriate
8. Groom your pet regularly
9. Control your pet and ensure they are properly identified
10. Take out insurance for dogs, cats, rabbits and horses to cover against unexpected veterinary fees and third-party liability
National Pet Month promotes healthy happy pets and helps fundraise for the nation's needy pets. To find out more and become a supporter, visit National Pet Month
---
If you found this interesting, you may also like:
Why pets are so good for our mental wellbeing
The unconditional love and companionships pet animals provide can be a lifeline for people contending with mental health issues...
Dogs can smell how humans are feeling
If you're a dog owner, it's a safe bet that you feel your pet is tuned into your emotions. Now, science has proved that this really is the case. However, it's the way that canines sense human emotions that's rather astonishing...
Why it's great to have a pet
They're our companions, our best friends and they can transform lives. In National Pet Month, it's time to say – thank you pets!
Want to give your child the best start in life? Get them a pet
New research shows that children get on with their pets better than their siblings and that having an animal companion has far-reaching benefits.
Are you a pet expert?
How clever is your dog? Why do cats groom so much? How high can chinchillas jump? What do you call a group of rats? Test your pet general knowledge with our fun and informative 12-question quiz. Answers at the end – but no peeking!
Sources: pfma.org.uk, nationalpetmonth.org.uk