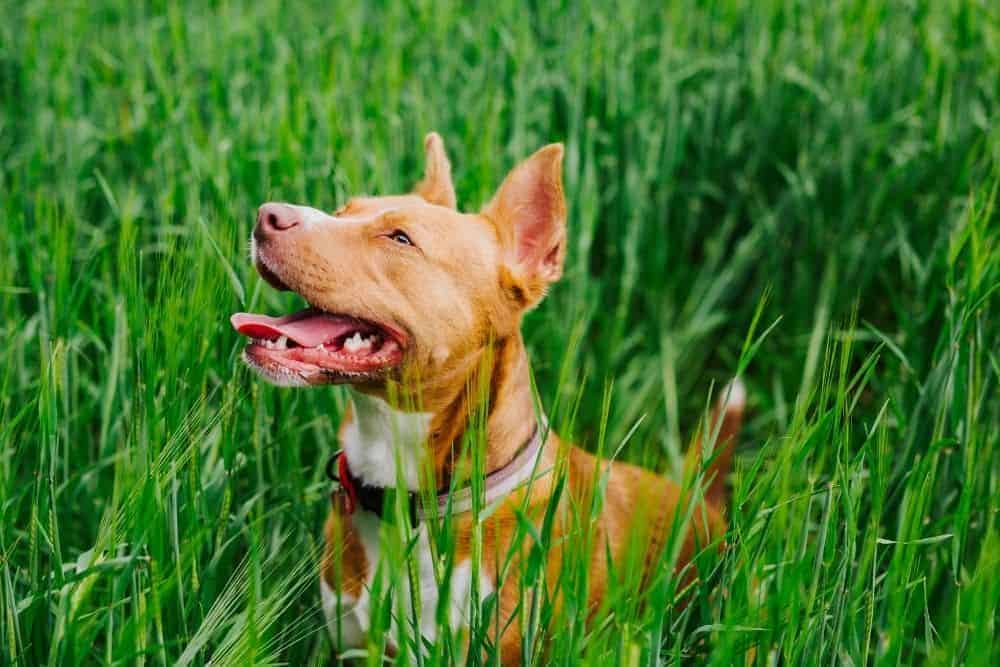 Burgess Supadog Rich in Salmon: Supporting UK dog rescues
Did you know, Staffys are the second most common dog found in UK rescue centres? According to a 2021 Pets4Homes report, greyhounds and Staffordshire bull terriers are the two most likely breeds to be found looking for a new home.
Here at Burgess Pet Care, we are dedicated to supporting UK rescues. Our new Burgess Supadog Rich in Salmon adult dog food helps us do just that. For each bag purchased, we donate 20p in the form of free food to independent rescues across the UK. This is part of our ongoing support for rescue centres as they make a huge contribution to the welfare and lives of all dogs ensuring they can be rehomed and live happy, fulfilled lives.
Meet Jess, the rescue Staffy
On the front of Burgess Supadog Rich in Salmon is Jess, a two-year-old Staffy who lives with her owner John and his family. Jess was rescued two years ago after a tough start in life. Her mum was found abandoned, tied to a lamp post while pregnant with Jess and her siblings. Luckily, she was found and taken to a local rescue where she gave birth to her lovely pups.
Jess was soon rehomed and is now the centre of her family's life. She loves long walks in the countryside and snuggling up at home… and food of course!
Burgess Supadog Rich in Salmon: Dry dog food suitable for all breeds
Supadog's tasty salmon dog food is great for your adult dog from the age of 1.
Fish oil and zinc helps your dog's coat stay shiny and healthy
Specially formulated to be suitable for all dog breeds
Made with prebiotics to help support healthy digestion
No added artificial colours, flavours, or preservatives
Burgess Supadog Greyhound & Lurcher: Supporting greyhound and lurcher rescues
Do you have a greyhound or lurcher at home? Burgess Supadog Greyhound and Lurcher dog food is specially formulated to support the requirements of greyhounds and lurchers. With glucosamine to support healthy joints, antioxidants support a healthy immune system.
Plus, for every sack purchased, we donate 20p to greyhound and lurcher rescue charities in the form of free food. Every year we ask our customers and social media followers to nominate an independent greyhound or lurcher rescue close to their hearts to receive a share of our huge food donation. In 2021, we donated over £8000 worth of Supadog Greyhound & Lurcher dog food to six rescues across the UK.
Explore the Supadog range:
Burgess Supadog dog food is proudly made at our own mill in the heart of Yorkshire. Our range of dry dog food has been created with your dog in mind, from puppy, through to adult, and senior, including food for working dogs, and a food to help with your dog's weight control.
Take a look at our full range of dry dog food >>