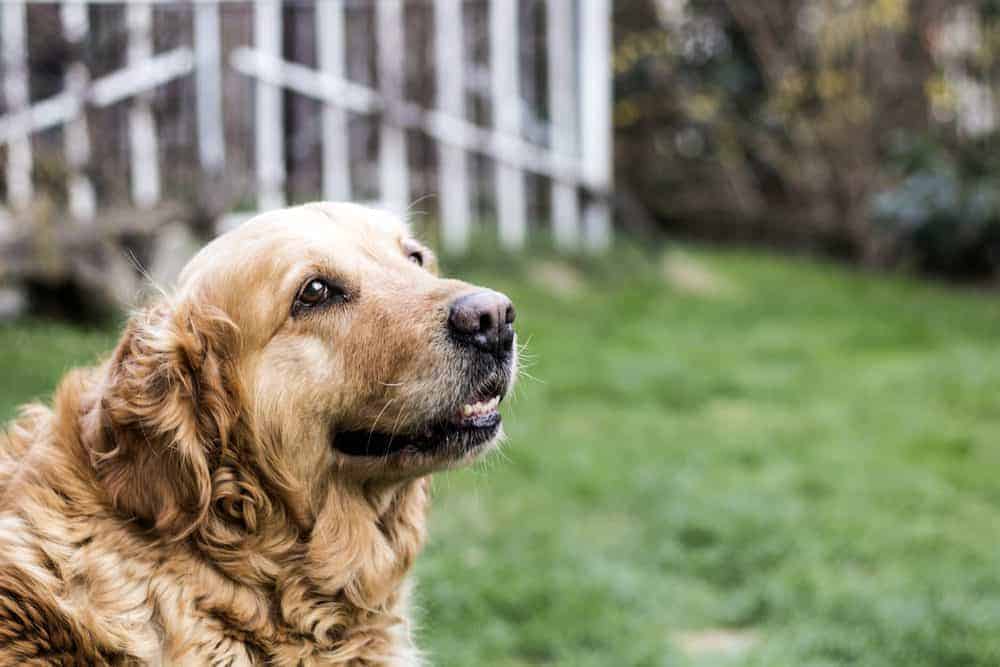 Old dogs love new tricks
While cute looking puppies are the attention-grabbers at rescue centres across the country, perhaps it's time that older dogs got a second glance. According to Tracey Rae, Rehoming Centre Manager at Dogs Trust, Shoreham, adopting an older dog has lots of benefits. She says: "Our golden oldies have amazing personalities and we would really like to see them find suitable new homes where they can enjoy their retirement years. 
"Adopting an older dog comes with lots of advantages. Most older dogs are usually already house trained and easily settle into a new family home. They also tend to come with bags of character which they have built up over the years. We urge people looking to rescue a dog to consider an OAP (old age pooch) as they deserve a fur-ever home as much as the younger dogs do." 
The right fit for your lifestyle
Animal charity Blue Cross is keen to debunk some of the myths about rehoming adult dogs – such as 'you don't know what you're getting with a rescue pet', and 'you can't teach an old dog new tricks'. The charity states: "In fact, you'll know more about an adult pet in a rehoming centre compared to a young animal as their personalities are already formed. When you meet a pet at a rehoming centre you can make sure they're the right fit for your lifestyle." And while it's true that a puppy's brain soaks up new information like a sponge, older dogs still enjoy learning new things: "While it takes a little longer, you can certainly train an adult dog if you make it fun, positive and motivating."
What you see is what you get
Dogs Trust is keen to promote the benefits of adopting an older dog and offers a whole raft of reasons why they're such a good choice. The charity says: "Older dogs tend to have better manners and are not as destructive as a puppy. They're often calmer and more relaxing to be around. They also need less exercise, leaving more time for yourself. When rehoming an older dog. what you see is what you get. His personality has already been shaped, so there should be no surprises in the future."
Battersea's unluckiest dog
Pet rehoming charity, Battersea, often runs appeals to seek out loving homes for long-stay residents, many of whom are no longer in the first bloom of youth. One such example is seven-year-old Bud, who became known as Battersea's unluckiest dog after spending over 1,000 days in kennels and with a foster family. With a strong chase instinct when he spotted cats or wildlife out on walks, Bud needed experienced owners to take him on – animal rehoming charities such as Battersea go to great pains to match the right dog with the right owner.
Not prepared to give up on finding a new family for Bud, Battersea staff started using every possible opportunity to tell his story, taking him along to fundraising events and running rehoming appeals for him in the press and on social media. Then, after appearing on Battersea's ITV series Paul O'Grady: For the Love of Dogs, Bud's luck finally changed as he was spotted by his perfect new family, who say: "He loves being involved in whatever the family is doing and we've all fallen in love with him. He's enjoying daily walks and long snoozes in the lounge; he's got several dog friends and has even befriended a pet rabbit."
While it's great news for Bud, there are still many other adult dogs in rescue centres through no fault of their own, hoping to get the chance of becoming part of a loving family. So, if you're thinking of getting a new four-legged companion, why not meet some of the dogs waiting patiently at a rehoming centre in your area. Who knows, you could find the perfect canine chum you've always wanted... 
---
If you found this interesting, you may also like:
TAKING ON A RESCUE DOG
If you're after a canine pal, why not consider adopting a rescue dog? Many dogs find themselves in rescue centres through no fault of their own and, with time, lots of patience and plenty of kindness, will make a happy addition to your family. Our guide can help...
DO YOU HAVE IT IN YOUR HEART TO RESCUE A HOUND?
What have you done today to make you feel proud? For hound rescuers, it's adopting a long-legged, sofa-snuggling, loving and loyal rescue dog and giving them a happy new life...
Sources: dogstrust.org.uk, bluecross.org.uk, battersea.org.uk