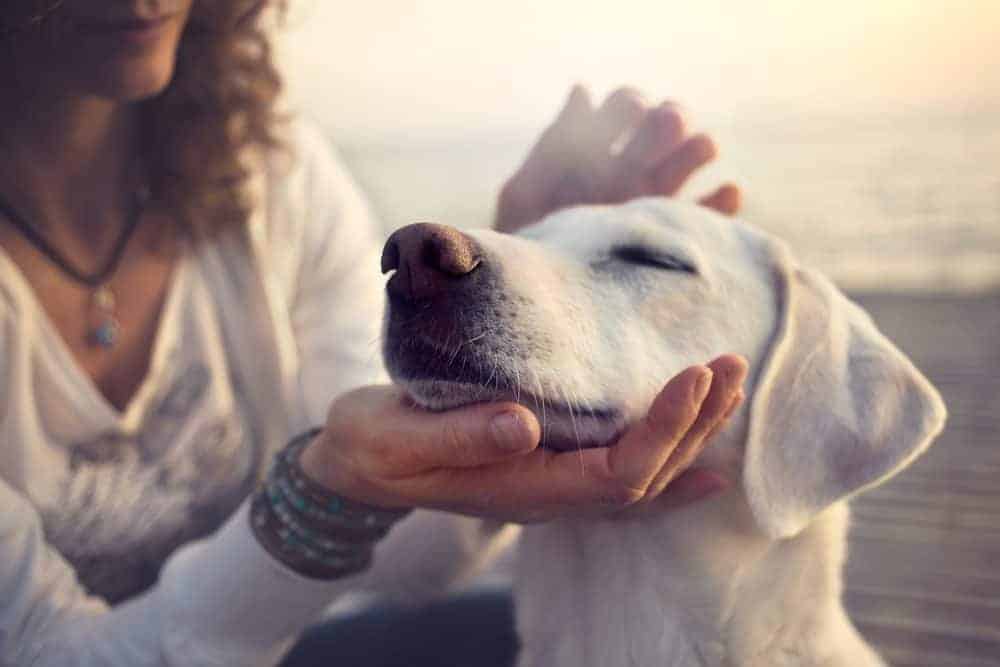 The feelgood factor of having pets
Anyone with a pet or two will confirm just how much comfort the companionship of a furry friend can bring. Never is this more apparent than at difficult times – just like the current situation we now find ourselves in. Perhaps one of the best things about being locked down at home means we get to spend more time with our best four-legged buddies. 
So what is it about the companionship of a pet that helps humans feel better? 
The Mental Health Foundation  states: "A pet is great companion. They give owners company, a sense of security and someone to share the routine of the day with. Just by stroking, sitting next to or playing with a pet can gives owning a chance to relax and calm their minds. Caring for a pet also gives your day purpose and reward, and a sense of achievement. It also helps you feel valuable and needed."
Writing in The Guardian, GP Ann Robinson says: "The therapeutic value of our relationship with our pets, particularly dogs, is increasingly recognised by researchers."
---
FURRY FRIENDS WITH BENEFITS
87% of people who owned a cat felt it had a positive impact on their wellbeing and 76% said they could cope with everyday life much better thanks to the company of their feline friends, according to a survey by the Mental Health Foundation and Cats Protection.
Owning a dog as a child lowers the risk of anxiety from 21% to 12%, according to a study by the Center for Disease Control and Prevention.
60% of people surveyed said their pets played a central role in helping them manage their mental health, according to research conducted by Dr Helen Brooks from the University of Manchester.
---
You're important to me
One key aspect of our special relationship with pets could be something knowns as 'social recognition'. Dr Robinson explains that this is: "The process of identifying another being as someone important and significant to you. The bond that forms between owner and pet is, it seems, similar to the bond that a mother forms with her baby. The importance of social recognition is increasingly acknowledged for the role it plays in helping us form networks. We now understand that healthy social bonds can play a key role in mental health; without them, we become lonely, depressed and physically unwell. And pets, it seems, can fulfil that role."
And there's also the 'magic' ingredient – oxytocin – the 'love' or 'hug' hormone that's released when we stroke, cuddle or even look at our beloved pets. Dr Robinson adds: "Oxytocin works in tandem with another brain hormone, vasopressin, to help to modulate our response to stress."
---
Could you help out during National Pet Month?
With pets doing so much for us, perhaps we could find ways to help them out too? National Pet Month (running until 10 May 2020), a charity that promotes responsible pet ownership and the mutual benefits of living with pets, is asking for ideas. 
The organisation states: "In any other year, right now we'd be asking you to stage or attend events celebrating our life with our pets, spreading the word on their care and raising funds for National Pet Month (NPM), or your favourite local pet charity or rescue. However, with Government guidelines advising us to work from home where possible, self-isolate where necessary and avoid public gatherings or places, we need to think differently. We're asking you to take to social media and use these online platforms to set up mini fundraisers for NPM and other UK pet charities and rescues. Having something to focus on in these challenging times can be extremely rewarding and great for our mental health."
NPM has some suggestions to get you started:
Think about the UK pet charities and rescues you'd like to support during National Pet Month and start following them on social. Tag them and us with the hashtag #NPMOnline and tell us why and how you want to support them. Let's share our ideas and get the nation fundraising.
 
Use online social tools on Facebook, LinkedIn, Instagram and Twitter to organise your own online pet event and tell us about it so we can share, enabling you to raise funds.
 
Message your local veterinary practice or pet store and get them involved in online pet advice sessions or fundraisers too.
 
Got any bored children at home? Encourage them to organise an NPM Social Fundraiser. Even a tenner can make a difference.
You can follow National Pet Month on:
---
If you found this interesting, you may also like:
SHOW YOUR PETS THE LOVE Every pet deserves the best – from the right environment to the correct nutrition and plenty of attention from their human. This year, why not make a pledge to be the best pet owner you can possibly be?
WHY PETS ARE SO GOOD FOR OUR MENTAL WELLBEING The unconditional love and companionships pet animals provide can be a lifeline for people contending with mental health issues...
DOGS CAN SMELL HOW HUMANS ARE FEELING If you're a dog owner, it's a safe bet that you feel your pet is tuned into your emotions. Now, science has proved that this really is the case. However, it's the way that canines sense human emotions that's rather astonishing...
CELEBRATING ALL OUR NON-HUMAN FRIENDS Our pet animals provide companionship and unconditional love, which can have a really positive impact on our mental wellbeing.
DO YOU TALK TO YOUR DOG? Research reveals that dogs can understand human communication in ways no other species can. Yet, according to a survey by Dogs Trust, only 1 in 5 dog owners think that bonding with their dog includes actually chatting with them. Are humans missing a trick?
Sources: theguardian.com, mentalhealth.org.uk, nationalpetmonth.org.uk