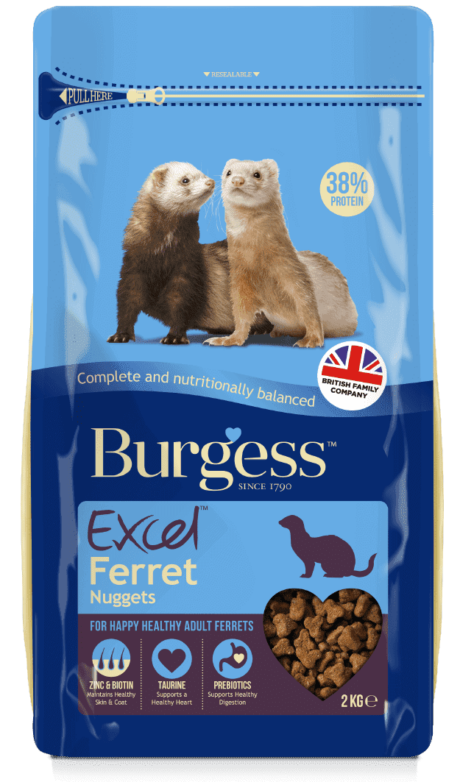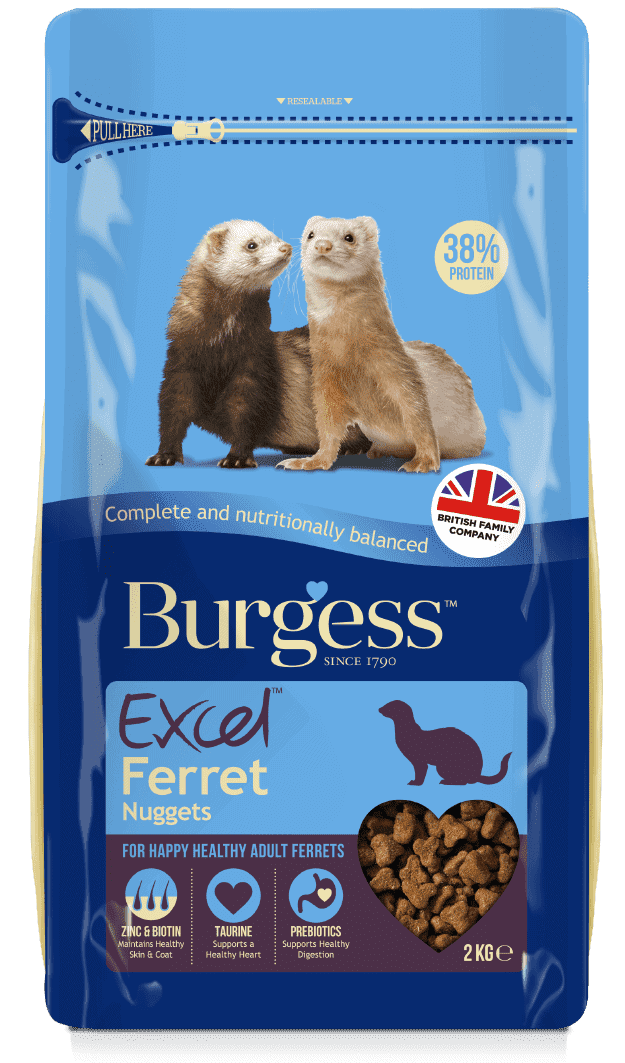 Excel Ferret Nuggets
Burgess Ferret Nuggets are a tasty ferret food designed to prevent selective feeding and to help keep your ferrets happy and healthy.
Prevents selective feeding
Naturally high in antioxidants
Fortified with vitamins A, D3 & E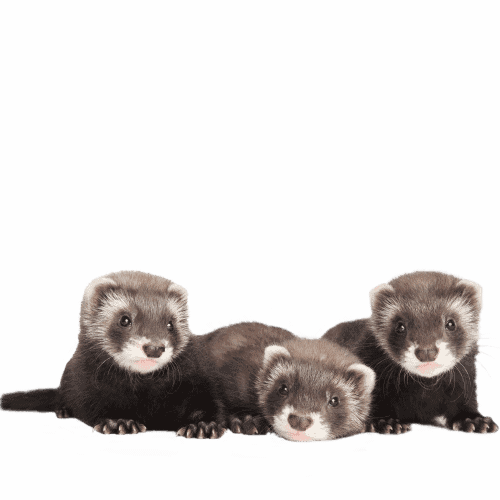 Suitable For
Important For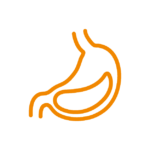 Digestive health support*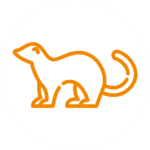 Healthy skin and coat*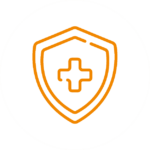 Immune system support*
Burgess Ferret Nuggets are a complete ferret food made from high quality ingredients. Our recipe has high levels of quality chicken to provide the essential high protein levels that ferrets need. This clean product is convenient and easy to feed and does not attract flies as can happen with fresh meat.
High in good quality chicken protein and fat for obligate carnivores
Prevents selective feeding
*Contains a natural Prebiotic to aid healthy digestion
*Natural antioxidants to support the immune system
With Taurine for coat condition and all round health
Added linseed for coat condition
*Fortified with vitamins A, D3 & E for healthy skin, coat, teeth and bones
Introduce Burgess Ferret Nuggets to your ferret by gradually mixing in the new food with the old over a period of 7-10 days until the new food completely replaces the old diet.
Always ensure fresh clean water is available for your ferret.
Analytical Constituents
Crude Protein 38%, Crude Oils and Fats 20%, Crude Fibre 1%, Crude Ash 8%
Composition
Poultry Meal (min 42%), Rice, Poultry Fat, Fish Meal, Hydrolysed Poultry Meal, Brewer's Yeast, Beet Pulp, Poultry Gravy, Salt, Short chain fructo-oligosaccharides 0.25%, Potassium Chloride
Nutritional Additives
Vitamin A (retinyl acetate) (E672) 25,000 iu/kg
Vitamin D3 (cholecalciferol) (E671) 2,000 iu/kg
Vitamin E (dl Alpha tocopherol acetate) (3a700) 250 mg/kg
Calcium Iodate Anhydrous (E2) 0.55 mg/kg
Sodium Selenite (E8) 0.33 mg/kg
Ferrous Sulphate Monohydrate (E1) 200 mg/kg
Copper Sulphate Pentahydrate (E4) 20 mg/kg
Zinc Sulphate Monohydrate (E6) 429 mg/kg
Manganous Oxide (E5) 24 mg/kg
Taurine 1500 mg/kg
Biotin 0.2 mg/kg