Hamster, Gerbil & Mouse
Burgess Hamster, Gerbil & Mouse uses only the best quality ingredients to provide your pets with a balanced food that replicates their natural diet to help them stay happy and healthy.
Prevents selective feeding
Extra tasty nuggets
Supports healthy skin and a glossy coat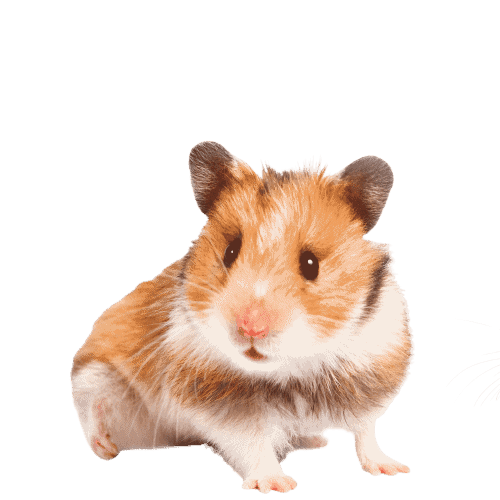 Suitable For
All adult hamsters, gerbils & mice
Important For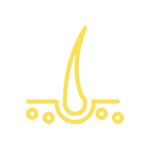 Healthy skin & coat*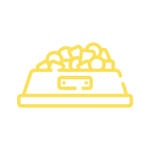 Preventing selective feeding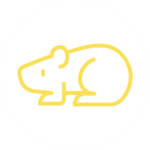 Feeding little mouths*
Why choose Burgess Hamster, Gerbil and Mouse?
Our high-quality recipe has been formulated with vets and nutritionists. This ensures they contain the right balance of vitamins and minerals to supplement your small animals' diet to help keep them happy and healthy.
Made with peas
For extra tasty nuggets
Skin & Coat 
Formulated with linseed to support skin and coat health
Vitamins & Minerals 
For all round health
Small Nuggets
Designed for little mouths
No artificial add
Made without artificial colours, flavours or preservatives 
We hope your small animal enjoys their Burgess food! We're so confident they will that we offer a palatability (a.k.a tastiness!) guarantee on our nuggets. This means if your small animals' don't enjoy their food, you can return it to us for a refund. Find out more about how this works, including full terms and conditions here.
If your small animals haven't eaten Burgess Hamster, Gerbil & Mouse before, add it gradually into existing food over a 10-day period until they're only eating Burgess Hamster & Gerbil.
Follow the feeding guide on the back of pack for full dietary advice. Individual needs differ so it's just as necessary to base their diet on their environment and activity level.
Composition
Wholegrain Wheat, Wholegrain Barley, Wheat Feed, Dried Peas (8.5%), Grass Meal, Linseed (4.5%), Soya Oil*, Minerals, Pea Protein, Yeast (Brewer's Yeast and Grains).
*Produced from genetically modified Soya.
Analytical Constituents: Crude Protein 15%, Crude Fat 7.5%, Crude Fibre 5.5%, Crude Ash 5.5%.
Nutritional additives/kg: Vitamins: Vitamin A 20,000 IU, Vitamin D3 1,600 IU, Vitamin E 60mg. Trace Elements: Zinc (as Zinc Oxide) 80mg Iron(as Iron (II) Sulphate  Monohydrate) 31mg, Manganese (as Manganese (II) Oxide) 8mg, Copper (as Copper (II) Sulphate Pentahydrate) 5.5mg, Iodine (as Calcium Iodate Anydrous) 1mg, Selenium (as Sodium Selenite) 0.07mg.
Store in a cool dry place.

×