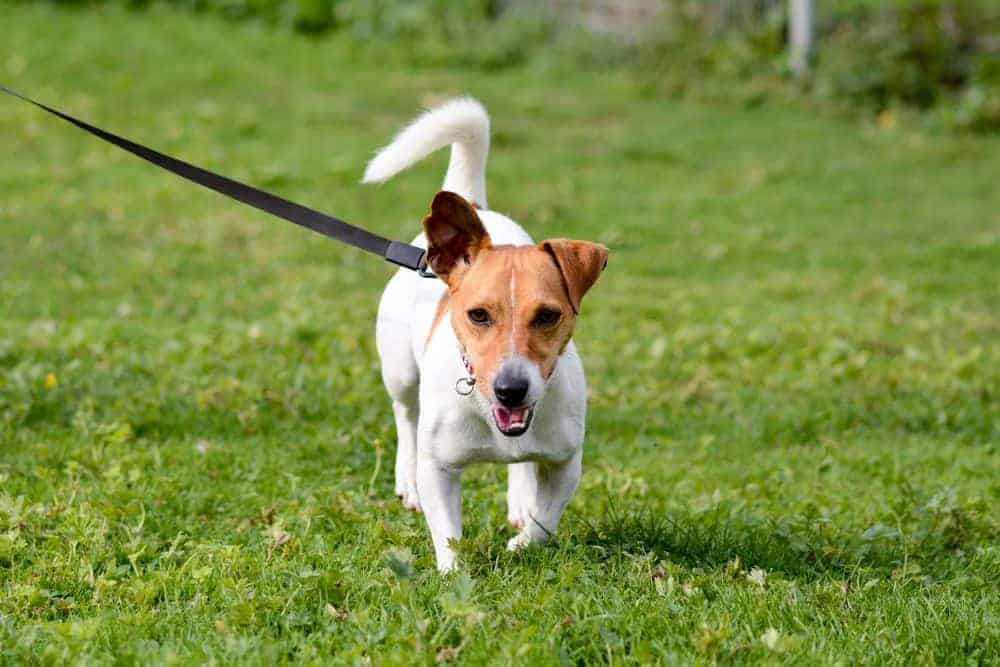 Pet theft – how to protect your best furry friends
It's every pet owner's worst nightmare and not something any animal lover wants to dwell on, but the fact is that pandemic pet theft is on the rise – particularly incidences of dog theft. However, there are lots of practical steps you can take to protect your precious pet animals.
Pets are stolen for a number of reasons by unscrupulous individuals seeking financial gain who have no regard for the health or welfare of the animals they steal. And, while Cocker Spaniels and Springer Spaniels are two of the most commonly stolen breeds, all pets – including mixed breed dogs, cats, rabbits and ferrets –  have a value and can still be at risk. With more dogs being stolen than ever, awareness and prevention are key.
Animal charity Blue Cross reveals: "Whilst pedigree pets are at the greatest risk due to the cost of purchasing pedigree puppies, non-pedigree dogs can also be at risk as thieves wait for a reward to be offered. According to the Missing Pets Bureau as many as 38% of all animals reported lost have actually been stolen and as many as 60% of these are tragically never recovered. In spite of these startling figures, many dogs are still left tied up outside shops, or in unattended vehicles where they are easily stolen. Once stolen, a dog can be moved many miles in a short space of time, so prevention is vital."
Sadly, dog thieves are increasing their activity – it's estimated that dog thefts have risen by 250% nationwide following increased demand during the pandemic. BBC News recently reported on a survey about dog theft awareness, organised by Sussex Police and Crime Commissioner Katy Bourne, which almost 125,000 people responded to. Key findings included:
Holly Morgan, 26, from Nottingham, had her dog stolen in August 2019, which she said was "the worst, stressful and most heart-breaking situation" she had ever been through.
She was eventually reunited with her Cocker Spaniel Bud, who was found 130 miles away after 18 days.
A Blue Cross survey revealed pet owners believe dogs, cats and rabbits are also the targets of theft because of organised criminal gangs (70%), 94% of owners said they believe criminals are specifically targeting homes in order to steal pets, and almost a third think thieves steal pets to claim reward money or use for ransom.
---
Where are pets being stolen from?
According to dog theft statistics that Blue Cross has gathered from police forces around the country, the vast majority of dogs are stolen from inside the home, with many also being taken from gardens, and a few hundred being taken in a public area such as in the street.
Dogs Trust states: "Incidences of dog theft have been increasing over the past few years, with the home and garden being the top locations for pet theft. We are urging dog owners to be vigilant and not leave their dogs unattended in public areas, as well as considering a number of small changes they can make to help protect their pet. Our dogs play such a huge part in our lives and it is important for us to offer them the same care and protection given to all family members."
The charity has launched a campaign, which features three steps to follow to reduce the risk of theft and offer the best possible chance of being reunited with your pet should they go missing.
SAFE – Secure your property and garden
SPOTTABLE – Keep them in sight and trained to return
SEARCHABLE – Know what steps to take if they go missing
There's also a Dogs Trust downloadable factsheet with lots of useful advice and a poster, which you can download and display to help raise awareness of keeping dogs safe in your area. There are also tips for those looking to raise awareness about a stolen pet on social media.
Read 8 ways to prevent your dog from being stolen >>
---
Check your settings on social media to stop thieves targeting your pet
Reported in The Guardian, Dog Lost, a UK charity that helps victims of dog theft, recorded a 170% increase in pet theft, from 172 dogs in 2019 to 465 dogs in 2020. "The advice I would give from a police perspective is be aware of social media," said Detective Superintendent Neil Austin from the National Police Chiefs' Council's acquisitive crime unit. "People share pictures of their dogs and puppies on social media and very often haven't got their privacy settings set correctly, and they use tags which obviously show where you live, which is something to be aware of."
---
The RSPCA has some top tips to help prevent your pet from being stolen or becoming a target
---
What to do if your pet goes missing
---
What to do if your pet is stolen
If the worst does happen and your pet does go missing or you think he or she has been stolen, there are some steps you can take to have the best chance of being reunited with them.
Blue Cross advises: "Theft is a criminal offence and should be reported to your local police force as soon as possible. Make sure you give the police as much information about your pet's physical appearance as possible, including photos, and details about what happened when your pet was stolen. If your pet is microchipped, ask the police officer to take a note of the microchip number. If you or anyone witnessed your pet being stolen, give the police a clear description of the thief and any details about vehicles that were used. Ask the police for a crime reference number when you report your pet as stolen. This makes sure the theft is logged on the system as a crime, rather than just an incident, and acts as a reference number that you can follow up on."
---
If you found this interesting, you may also like:
GOOD DOG! HOW TO MAKE TRAINING A SUCCESS Is your dog's behaviour proving to be a bit of a challenge? The secret to successful training is getting to grips with dog communication and dog body language so that the two of you can really understand what you're saying to each other.
CREATE A GARDEN THAT BENEFITS YOUR DOG IF you have outdoor space, it's well worth considering how you can give it some extra dog appeal.
SHOULD YOU GET YOUR CAT MICROCHIPPED? Since April 2016, all dogs in England, Scotland and Wales must be microchipped – it's been mandatory in Northern Ireland since 2012. Owners who don't comply could face a hefty fine. The value of this, providing that details are kept up to date, is that it's much easier to reunite lost pets with their worried owners.
CAT COLLARS – YES OR NO? When it comes to deciding whether or not your cat should wear a collar, it's down to personal choice. There are all sorts of reasons why cat guardians feel that their feline companion would benefit from wearing a collar. However, it always helps to make an informed decision. We take a look at what feline experts from charities Cats Protection, PDSA and International Cat Care have to say on the matter.
CATS AND THE BENEFITS OF NEUTERING – WHAT YOU NEED TO KNOW Neutering is a simple operation that will not only stop unwanted pregnancies, but also benefit your cat's overall health and wellbeing.
GARDEN DESIGNS FOR YOUR CAT Carefully manicured lawns, neat flowerbeds and tastefully trimmed shrubs might be your idea of garden heaven, but it's likely that your cat has other ideas. If you'd like to create an outdoor haven that will encourage your feline friend to stay closer to home, you need to think less Chelsea Flower Show and more a walk on the wild side...
HOW TO RABBIT-PROOF YOUR GARDEN Letting your bunnies loose to explore and forage around your garden will be much appreciated by your nose-twitching pals. However, creating and maintaining a rabbit-safe garden is not an easy task and there are lots of things to think about.
HOME ALONE? Separation anxiety in dogs is a well-recognised condition– but what about other pets? Cats may be independent and self-reliant, but their world revolves around their human. So, is cat separation anxiety also an issue? And what about small animals? Naturally social bunnies, guinea pigs, rats, degus, gerbils and chinchillas form close bonds with their owners – how does time spent without human company affect them?