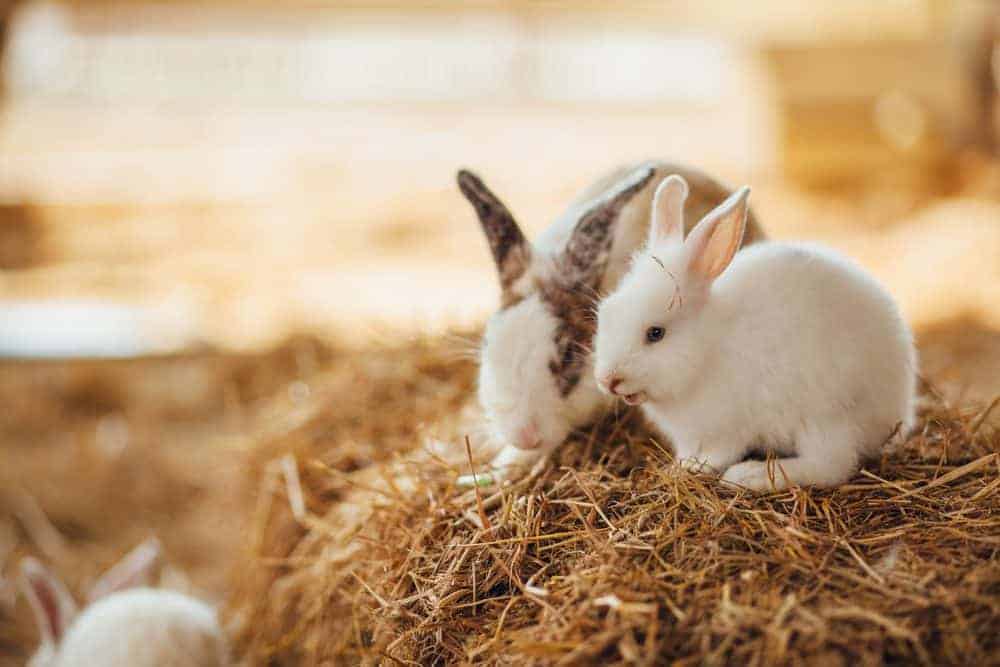 The naming game
Naming a pet is often a subject of much debate, with everyone in the family having an opinion on what the new family member should be called. Should you opt for something that's bang on trend, or branch out with something a little more unusual? 
"Dogs are considered fully-fledged members of the family by nine out of 10 pet parents in the UK, so choosing a name for our canines can be as difficult as it is for our children," says Kate Jaffe, Trend Expert for pet sitter company Rover.
"Our dogs and the names we give them are part of our self-expression, which is why we see such strong influence from the things that Brits love – everything from favourite foods to small screen stars."
The company's annual survey, based on data collected from over two million pet owners, reveals that the most popular dog names (which could be just as suitable for cats, rabbits, guinea pigs, ferrets, hamsters etc) include Bella, Poppy, Alfie and Lola (keep scrolling to see the full list below). What's more, names from yesteryear, such as Gertrude (up 300%), Malcolm (up 150%), Clive (up 100%), along with Nigel, Humphrey and Shirley, have also risen in popularity, despite falling out of fashion with humans.
Childhood favourites
Traditional dog names are also seeing a resurgence, with a 400% increase in Lassie, a 53% increase in Spot and an 11% increase in Buster, suggesting that people are feeling more nostalgic about the fictional dog heroes of their youth. 
TV inspiration
Celebrities and reality TV shows, such as ITV's Love Island, have also influenced dog names –Kim (Kardashian), Kylie (Jenner), Anton (Strictly Come Dancing), J-Lo, Bowie and Madonna all scored highly in the annual report.
---
THE MOST POPULAR FEMALE DOG NAMES IN THE UK
Bella 
Poppy 
Lola 
Luna 
Molly 
Daisy 
Ruby 
Coco 
Rosie
Milly
---
Sugar baby love
Elsewhere, the research found that our sugar-loving nation turned to some of their favourite sweet treats when it came to naming their dogs. Waffle (up 136%), Oreo, Cookie, Biscuit all increased in popularity, while drinks such as Champagne, Prosecco (up 200%) and Gin (up 47%) were also chosen by owners, presumably after their favourite tipple.
---
What do some of the Burgess team call their pets?
Ellie has two rabbits named Nelly and Dudley after her great grandparents.
Jonny owns a cat named Tabatha (his wife named her – he didn't get a say).
Nicole's cat was originally named Leonard but is now called Rupert (as it suits him more).
Jess's dog is named Barker, because she likes to bark. Jess says: "Naming your dog Barker comes with having to say: 'Barker stop barking!', which is a bit embarrassing. It's also a talking point when we visit the vets as our surname is Parker. Everyone smiles when 'Barker Parker' is called out."
---
Royal blood
The birth of the Duke and Duchess of Sussex's son, Archie, has also seen a spike in dogs being called the name (up 39% globally) – making it the most popular royal dog name for the year and the ninth most popular male dog name in the UK. George, Harry, Pippa and Louis have also made the cut.
---
THE MOST POPULAR MALE DOG NAMES IN THE UK
Alfie
Max
Charlie 
Teddy 
Buddy 
Milo 
Oscar 
Bailey 
Archie
Barney
---
New trends for 2020
Rover's Trend Expert Kate Jaffe identifies some of the names that she predicts may climb up the rankings this year:
1. Goose and Maverick (thanks to the hugely anticipated Top Gunsequel)
2. Tokyo (host to both the Rugby World Cup and the 2020 Olympics)
3. Scooby Doo (as we celebrate everyone's favourite cartoon dog's 50th anniversary)
4. Mars (NASA's Mars exploration is scheduled to launch in 2020)
5. Gal and Wonder Woman (the sequel will hit cinemas this summer)
---
How important is the name that you give your pet?
It's helpful if to choose something that is short and distinct, usually with two syllables. According to experts, certain consonants such as K, P and D create sounds with more energy, which activate more audio receptors in the brain that get your pet's attention. Softer consonants and vowels trigger less of a brain response. "We know that giving a short, choppy command in an up-tone of voice is something that encourages motor activity (movement), whereas long, slow, soothing tones generally do not," advises Dr Christopher Pachel, a veterinary behaviourist in Portland, Oregon, USA.
---
How to teach your pet their name
Animals learn by association, so if your pet does something and is rewarded, the action is much more likely to be repeated. Use positive reinforcement so your pet learns that hearing their name means that something good is about to happen – such as a walk, a game or a tasty treat.
With some treats on hand, get your pet's attention and say their name in an upbeat tone of voice. When they respond, praise them and give them a treat. Do this for five minutes several times a day.
 
After a few sessions your pet will begin to associate the sound of their name with a tasty treat. Now you can begin to call them when they are busy doing something else. Call your pet's name and as soon as they turn or move towards you, say 'yes!' and immediately given them a treat.
 
Repeat this exercise several times a day and in as many different environments as possible and your pet will begin to respond to their name reliably.
---
If you found this interesting you may also like:
WHICH SMALL PET IS RIGHT FOR YOU?
Small pets come in all different shapes, sizes and species, so it's no surprise that choosing the right addition to your family is far from easy. We've lots of advice to help you make the best decision...
CELEBRATING ALL OUR NON-HUMAN FRIENDS
Our pet animals provide companionship and unconditional love, which can have a really positive impact on our mental wellbeing. Plus, we discover the nation's top 10 pets...
YOU'RE MY BEST FRIEND
Recent research has revealed that half of the UK sees their dog as their best friend, rather than a pet, which probably comes as no surprise to many a devoted dog owner...
HOW TO TELL IF YOU HAVE A HAPPY PET
Wheek-wheeking, bruxing, dooking, chirping, binkying, popcorning – there are all sorts of ways our pets tell us they're feeling good, once you know what to look for...
WHY PETS ARE SO GOOD FOR OUR MENTAL WELLBEING
The unconditional love and companionships pet animals provide can be a lifeline for people contending with mental health issues...
WHY IT'S GREAT TO HAVE A PET
They're our companions, our best friends and they can transform lives
WANT TO GIVE YOUR CHILD THE BEST START IN LIFE? GET THEM A PET
New research shows that children get on with their pets better than their siblings and that having an animal companion has far-reaching benefits
ARE YOU A PET EXPERT?
How clever is your dog? Why do cats groom so much? How high can chinchillas jump? What do you call a group of rats? Test your pet general knowledge with our fun and informative 12-question quiz. Answers at the end – but no peeking!
Sources: standard.co.uk, countryliving.com, webmd.com, bluecross.org.uk