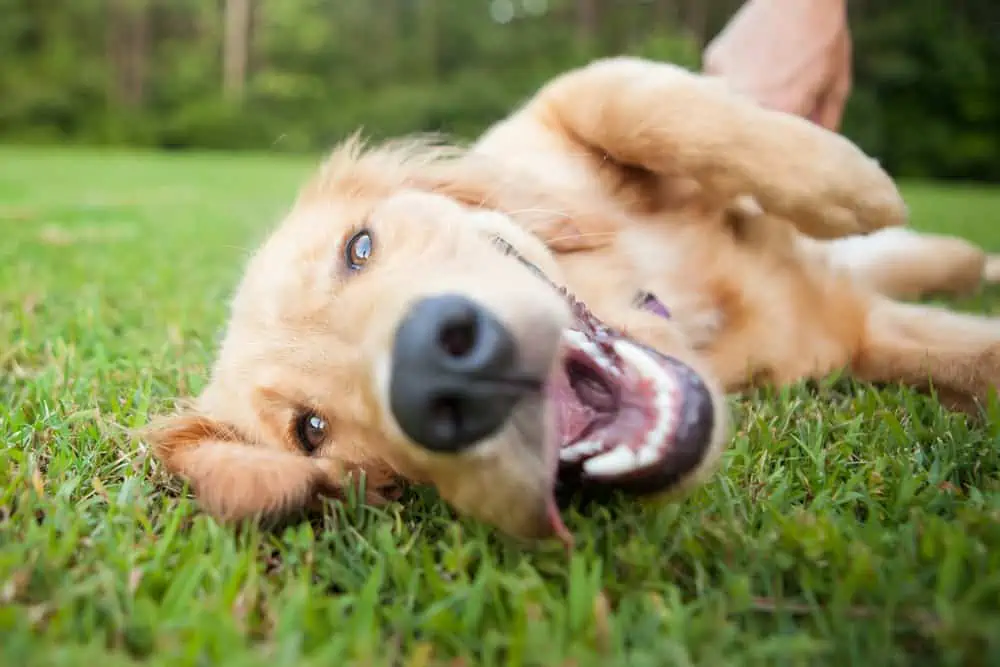 A celebration of all things dog
Last month saw International Dog Day, when people across the world celebrated all the wonderful things about our loyal and loving canine companions. It's in this spirit that we'd like to raise a toast to the worthy finalists of this year's Kennel Club Hero Dog Award. Read on to find out more about their incredible stories.
More than half of pet owners admit they enjoy the company of their animals more than that of their human friends, according to a recent poll. Veterinary charity PDSA, which found that 87% of owners agree that having a pet makes them mentally healthier, states: "Pets can brighten up the darkest of days just by looking at you."
Dogs who lend a helping paw
And, if that pet is a dog, as many a dog lover will testify, that relationship really is something special. Stanley Coren, a renowned expert on dog-human interactions, has even written several books about it, including The Pawprints of History, which reveals captivating stories of how dogs have lent a helping paw and influenced the actions, decisions, and fates of well-known figures from every era and throughout the world.
He chronicles how Florence Nightingale's chance encounter with a wounded dog changed her life by leading her to the vocation of nursing, why Dr Freud's Chow attended all of his therapy sessions and how the life of the Fifth Dalai Lama was saved by a dog who shared his bed. Find out more about jobs only dogs can do >>
Hero dogs who take the role of human's best friend to the next level
To celebrate the unique relationship people have with their dogs, and the important role they play throughout our lives and the support they give us, the Kennel Club presents the annual Hero Dog Award. For 2022, the five fabulous finalists, chosen for the lifetime of love and loyalty they give to their owners and for the way that they have irrevocably changed their lives, were:
A special Guide Dog who gave an ex-dairy farmer his life and family back and set him on a path to support others with visual impairments.
A rescue dog who was found abandoned and tied up with his littermates, who went on to save his owner's life and help other pets in need.
A special group of Newfoundlands who provide unique water therapy for suicide prevention and front-line emergency services staff.
A Springer Spaniel fire investigation dog who heroically brings justice to victims of arson attacks.
A Golden Retriever who provides love and support to a young girl with cerebral palsy, helping her every day with her pain, anxiety and stress.
Here are their amazing stories.
---
Best Friends – Golden Retriever Guide Dog Milo and his owner, Scott
Scott Bailey, from Crewe in Cheshire, started losing his sight in 2019. "I lost all confidence and felt I couldn't be the dad my two girls deserved," Scott explains. "I was scared and unable to leave the house alone. I went from working outdoors as a dairy farmer, to sitting within four walls, day in, day out."
Scott applied for a Guide Dog but sadly, due to Covid-19, the country went into lockdown and his training with Milo, a three-year-old Golden Retriever, was postponed. Eventually, in September 2020, Milo finally became a full-time family member of the Bailey household and by November, he and Scott had qualified together as owner and Guide Dog.
Having Milo by his side has not only brought Scott confidence, independence and immeasurable happiness, but Scott's life is often in Milo's paws. Milo has prevented Scott from being injured by unexpected building works, and on one occasion, even stopped him from crossing a road during a dangerous police car chase, saving his life.
Milo's impact has reached beyond just guiding. At home, Scott believes that Milo has given his daughters their dad back. And because of Milo, Scott has had the confidence to return to college where he is training as a counsellor to help others affected by sight loss.
---
Rescue Dog Hero – Chewie
Chewie was found abandoned with his littermates at just 12 weeks old. They were heartbreakingly found half buried in a bag with their paws and mouths taped up.
Loretta and Ray Whiteley, from Leyland, Lancashire, adopted Chewie, who is now five, and were determined to care for him after his sad start to life. And Chewie quickly became a very important family member, helping Ray, who has multiple sclerosis, with his confidence.
In 2018, Loretta was in the garden when she heard Chewie barking frantically. She went inside to find Ray slumped in his chair in respiratory arrest, and Chewie jumping on his chest with all his might. One of the tricks Loretta and Ray taught Chewie early on was to do 'CPR' on their other rescue dogs. By the time Loretta got Ray out of his chair, he was in cardiac arrest. Loretta carried out CPR until the paramedics arrived. Without Chewie, Ray would have died.
Since his life-saving act, Chewie, alongside Loretta, has helped to raise over £5,000 for animal charities and other pets in need.
---
Hero Support Dog – Newfoundlands Storm, Sonar, Bob and Walker
Pete Lewin, from Leicester, runs a non-profit organisation working with his Newfoundland dogs for suicide prevention. This amazing team provides support for staff from front-line emergency services and military veterans, and those struggling with their mental health. Following the impact of the Covid-19 pandemic, this has never been more important.
Pete, who himself is a long-standing front-line paramedic for the East Midlands Ambulance Service, has worked with water dogs as a hobby for around 25 years. Both his own experiences and feedback from others about the positive effects of swimming in open water with Newfoundlands, who are natural water rescue dogs, made him realise the potential for a unique experience to support people with mental health needs.
"These dogs really are life-savers," says Pete. "One guy came to us after he took an overdose. Before swimming with the dogs, he was suicidal, and now he works for the ambulance service. Whatever it is that the dogs have got, it is helping people."
---
Child's Champion – Golden Retriever, Ruby
Four-year-old Golden Retriever, Ruby has a special relationship with 16-year-old Olivia Cunliffe, from Barnsley, Yorkshire. Olivia has cerebral palsy and Ruby helps her every day with her pain, anxiety and stress. Olivia loves to give her biscuits and Ruby likes to bring her clothes and help in any way she can.
With much of her treatment being pushed back because of Covid, Olivia has also been in a lot of pain, which worsens her involuntary movements. Ruby helps to calm these movements – she lays with Olivia and tucks herself into her body and relaxes her. Ruby also actively gets involved in Olivia's physio and supports her through different challenges, including shielding for over two years during the pandemic.
---
Extraordinary Life of a Working Dog – Simba the Springer Spaniel
Five-year-old Springer Spaniel, Simba, assists his handler Anton Keach in the London Fire Brigade as a Fire Investigation Dog. Simba is a crucial member of this life-saving team because he can very quickly detect a variety of ignitable substances and help determine whether a fire has been started deliberately, ensuring justice for victims of horrific arson crimes.
Last year, Simba helped to bring murderers to justice after finding that accelerants had been used at a fatal fire in London. He indicated multiple points where an accelerant was found and his work at the scene helped with the police investigation.
Simba also importantly provides great therapy to his two-legged colleagues, bringing a smile to their faces even after the toughest of days. Anton says: "Simba is a hero to us and an integral part of the London Fire Brigade team."
---
And the winner was?
As actress Sally Phillips, the award's ambassador who announced the winner at Crufts 2022, said: "These dogs are life-savers, they are heroes, and they are all winners." A sentiment we couldn't agree with more. The overall winner was Bob, and the team of lifesaving Newfoundlands, who were presented with a cheque for £5,000 from The Kennel Club Charitable Trust for a dog charity of their choice. The four other fantastic finalists each received £1,000 for their chosen dog charity.
Speaking about their win, owner Pete Lewin said: "I never expected all of this, I'm just a paramedic who helps people by swimming with my dogs. The work we do is for the emergency services staff, veterans, disabled children with different needs. Getting this award is just amazing – not just for me but the whole team and the breed, it's quite unique what these Newfoundlands do." Read more heart-warming stories of loyal and loving pets >>
---
Food for all canine heroes
At Burgess, we believe all our canine chums are heroes – whether they're watchdog-in-chief or head of human companionship – and that every dog deserves the very best nutrition. That's why all our dog food is made using premium ingredients to ensure excellent quality and superior taste to help keep your dog happy and healthy – from puppy, to adult and senior.
We've also developed foods to meet the specific nutritional needs of sporting and working dogs,  Greyhounds and Lurchers (20p from every sale goes to help care for rescued Greyhounds and Lurchers) and dogs with sensitivities, along with our brand new Supadog Rich in Salmon, featuring rescued Staffy Cross Jess on the front of the pack. For every bag sold, 20p is donated to dog rescues across the UK in the form of free food.
And we're very proud of our Paul O'Grady's 'No Nasties' dog food range, which comes in Hypoallergenic and Grain Free varieties. All Burgess dog food is a complete food. This means, whatever variety you choose for your dog, it will contain all the nutrients they need in the correct balance.
From puppy to adolescent, through to adult and senior, as your dog goes through different stages, their exercise and nutrition needs change. Find out how to help them stay happy and healthy every day of their lives >>
---
Is your dog a Burgess dog? Join the Burgess Pet Club for exclusive offers and rewards.  
CARE MORE Find out more about caring for your dog from Burgess, the pet experts. Training, nutrition, grooming and general care. It's all here >>
---
If you found this interesting, you may also like:
YOU'RE MY BEST FRIEND Which would you choose – a night out with your friends or night in on the sofa with your dog? If it's the latter, then you're not alone. More than half of pet owners admit they enjoy the company of their animals more than that of their human friends, according to a poll.
OPEN UP YOUR EYES TO YOUR DOG'S WORLD Are dogs colour blind? Do our canine companions really see the world in black and white? What's a dog's most important sense? Understanding how your four-pawed pal interprets the world through their five senses can help you provide them with the best, most enriching life.
OUTWARD BOUND – ADVENTURES WITH YOUR DOG Fancy going wild in the country with your canine chum? Before you set off to hike up hilltops, tackle forest trails or power along coastal paths, make sure you're both well prepared.
7 TIPS FOR CREATING A PET-SAFE GARDEN Your garden should be a safe place that both you and your pets can enjoy together. However, from poisonous plants and toxic chemicals to mouldy food in compost heaps, there are all sorts of potential dangers that responsible pet owners need to be aware of.
COUNTRYSIDE CALL BACKS Being out and about in the countryside makes having a good recall even more important. Here's what (and what not) to do.
BECOME A DOG COMMUNICATION EXPERT It's not difficult to tell if your dog is really happy – that waggy tail and soppy smile is such a giveaway. However, there are lots of other, more subtle signs that reveal how your four-legged pal is feeling and what they're trying to tell you.
DO YOU TALK TO YOUR DOG? Is talking to your dog the first sign of madness? In fact, not talking to your dog is the first sign that you're not making the most of the incredible human/canine relationship. Research over the last couple of decades reveals that dogs can understand human communication in ways no other species can.
GOOD DOG! HOW TO MAKE DOG TRAINING A SUCCESS  Is your dog's behaviour proving to be a bit of a challenge? The secret to successful training is getting to grips with dog communication and dog body language so that the two of you can really understand what you're saying to each other.