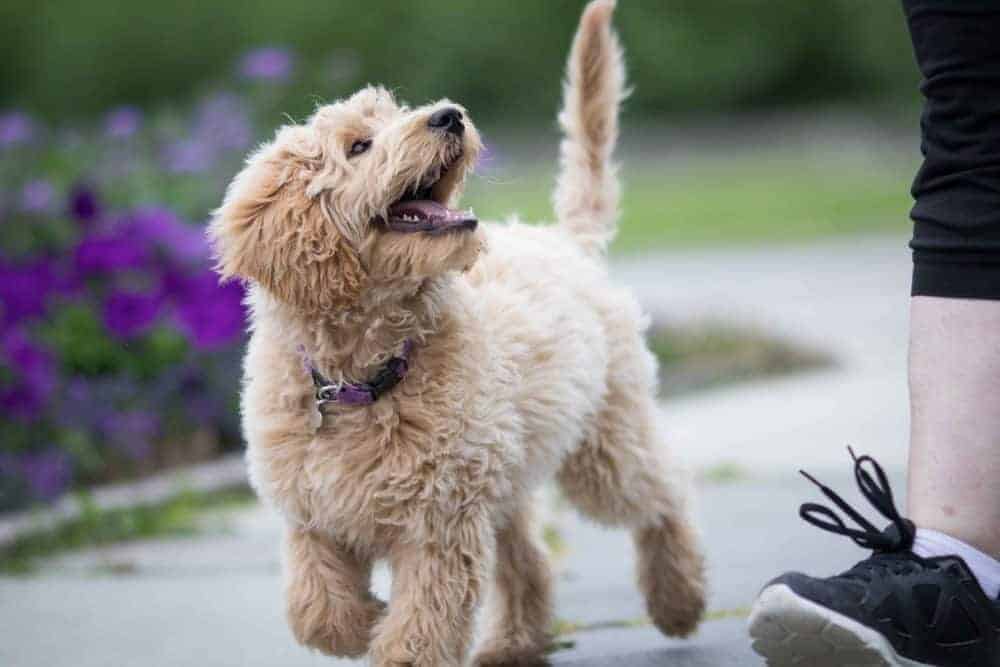 Our pets are so loyal and loving, let's give it right back at them during National Pet Month
Dogs have long had a reputation for being a human's best friend and that's certainly true of Border Collie Mae from Brecon. She has recently been crowned as Wales' Most Loyal Pet as part of a competition to raise awareness of the mental health and wellbeing benefits of pet ownership. Mae has supported her owner Helen Jones through a very difficult time, a year in which her mother passed away, and her father was diagnosed with cancer. Helen said: "Whilst I rescued Mae many years ago, it is in fact she that has rescued me by providing continued love and support in these most difficult of times."
Vets charity PDSA has also just given a national award to rescue dog Sir Jack Spratticus who has supported his owner, Venessa in her lengthy recovery from battling a number of chronic mental health illnesses. Venessa said: "This little brown terrier, a rescue that was given up on three times prior to his home in Berrow, gradually changed the course of my life. I'm passionate about the role dogs have for helping humans. As many will know from their own experiences – dogs absolutely save lives. No doubt about it."
---
Caring cats
And it's not just canines who are renowned for their caring companionship. A timid tortoiseshell called Cleo from Chessington in Surrey, overcame her fear of strangers to be named charity Cats Protection's hero cat of the year after she raised the alarm that her owner was ill. Not only did her agitation alert Pauline Jenkins that husband Richard was having a heart attack, but Cleo clambered onto the bed and insisted on sitting with him while paramedics performed emergency treatment, despite the fact she would usually run away whenever someone she didn't know approached. On Mr Jenkins' return from hospital, Cleo stayed with him around the clock until he was back on his feet.
Then there's Minty, a white cat who makes everyday life easier for six-year-old Connor Raven who has severe learning difficulties and a range of medical conditions affecting his physical, mental and emotional development. Minty calms Connor during emotional meltdowns, provides fun and companionship and even helped Connor learn to climb the stairs. Connor's mum, Siobhan, said: "Connor has grown up alongside Minty and they have become inseparable. Minty, who won an award from Cats Protection, is always by Connor's side and seems to understand he is a little different. We would be lost without him, and he deserves to be recognised for being such a special fur brother."
---
Bunny love
Rabbits can make the most loyal and loving companions too, as revealed by Erin Scannell and Finn, her two-year-old Holland Lop, over in the US. Finn has been an integral part of Erin's mental health journey, which began in high school, when she was first diagnosed with major depressive disorder. After therapy, she started at the University of Delaware studying animal science, before being given the opportunity to transfer to high-ranking Cornell University in upstate New York. The transition brought on intense anxiety for Erin until her therapist offered a possible solution: Adopt a furry friend. Erin got Finn in February 2019 and her doctor helped her certify him as an emotional support animal, which allows him to live with her in places he might not otherwise be welcome. Finn hasn't only helped her mental health – Erin says he has become a support for the whole community through his Instagram page. At nearly 7,000 followers, @BigRedBun, has helped students across the campus connect with each other.
---
PETS NEED RESPONSIBLE OWNERS
Whether your best furry pal is a dog, cat, rabbit, guinea pig, ferret, hamster, rat, gerbil or chinchilla, there's no doubt that when it comes to being a loving and loyal friend, our pets come out on top.
National Pet Month (NPM), an annual event that celebrates and raises awareness of responsible pet ownership through educational campaigns and resources, is the perfect time to recognise and celebrate the special relationship between pet animals and their humans. Particularly when some pet-human partnerships need a helping hand.
Support for pandemic pets and owners
Latest statistics from NOAH (National Office of Animal Health) show that pandemic pet owners are more likely to face challenges with pets due to changing lifestyles in recent years. A study showed 27% of owners of dogs or cats acquired during the pandemic are experiencing unwanted pet behaviour, with 31% even concerned they may have to give up their pet. National Pet Month recognises this worrying trend and is working to change this by encouraging pet owners to reach out to vet and pet professionals for help.
Dawn Howard, NOAH Chief Executive, says: "With three in 10 owners welcoming a new pet during the pandemic, there has never been a greater need for education and support around responsible pet ownership. With national lockdowns, restrictions on travel and social gatherings, loneliness has been at an all- time high, so it's no surprise people have introduced a new pet. The benefits to our mental and physical health are proven. However, although recognising a pet is part of the family, some owners are struggling to adapt as we return to the workplace and start more regularly socialising again. In some cases, our pets are finding themselves back in rescue or suffering from separation issues."
This is something that this year's NPM wants to change. Dawn adds: "We want pet owners to know there is help available and encourage them not to give up on their pet. In many cases, there are simple steps an owner can take to improve a pet's behaviour. Sometimes just one conversation with a vet or pet professional can make a positive difference for you and your animal companion."
During this year's campaign, NPM will be staging live discussions on the five welfare needs through their social channels and will share a variety of owner and vet stories. Topics to be covered include:
Tips for employers on developing a bring your dog to work policy.
How to keep our pets active and healthy, including small furries.
The importance of vaccinations.
Pet dental health.
Caring for older pets, including canine arthritis management.
Knowing your pets' normal behaviour and changes to look out for.
---
How to get involved in National Pet Month
To be a part of  #NationalPetMonth, which runs throughout April until 2 May, follow National Pet Month social channels and share your pet stories on Facebook, Twitter, LinkedIn, Instagram or follow facebook.com/joinscratchingpost (for cat lovers) and facebook.com/joinparkbench (for dog lovers).
You could also send a 30 second video of you and your pet, saying what you love about being a pet owner. Share the hashtags #NationalPetMonth or #NPM22 in your social posts. Or how about setting up online mini fundraisers for UK pet charities and rescues – remind your local veterinary practice or pet store it's #NPM22 and get them involved in fundraising too. Find out more at nationalpetmonth.org.uk.
---
YOU COULD ALSO SPREAD THE WORD ABOUT THE IMPORTANCE OF RESPONSIBLE PET OWNERSHIP WITH NATIONAL PET MONTH'S TOP 10 TIPS
Think carefully before getting a pet and learn about their special requirements.
Ensure your pet is sociable and well trained.
Provide a nutritious and well-balanced diet.
Provide suitable housing and bedding.
Clean up after your pet and worm them regularly.
Protect against disease. Your vet can provide you with advice.
Prevent unwanted litters and neuter your pet when appropriate.
Groom your pet
Control your pet and ensure it is properly identified.
Take out pet insurance for dogs, cats, rabbits and horses to cover against unexpected veterinary fees and third-party liability.
---
As a family-owned business with over 300 years of history, the health and wellbeing of your pets is our number one priority at Burgess Pet Care, and we're proud of our expert knowledge in animal nutrition. As pet experts, we also have lots of brilliant information about learning to understand your pets and helping to care for them in the best possible way, which you can find on our website.
CARE MORE Training, nutrition, grooming and general care. It's all here:
Housing, health, feeding and more. It's all here:
Caring for your guinea pigs >>
Caring for your chinchillas >>
Plus, check out Burgess Pet Care Pet Talk for the latest tips, advice and talking points for all sorts of pets!
---
Is your dog a Burgess dog? Your cat a Burgess cat? Your small pets Burgess small pets? Join the Burgess Pet Club for exclusive offers and rewards.
---
If you found this interesting, you may also like:
5 WAYS TO GET THE WHOLE FAMILY INVOLVED IN PET CARE From being involved in looking after a pet and learning a sense of responsibility, to fun activities you can all do together, we've 5 IDEAS to get all the family involved.
SHARE THE PET LOVE When it comes to explaining to any non-pet owners just how wonderful, important and special our animal friends are, animal charity Blue Cross has it nailed, stating: "Pets can be our best friends, confidants, motivators and even our teachers. In many cases, they also improve our wellbeing and health."
YOU'RE MY BEST FRIEND Which would you choose – a night out with your friends or night in on the sofa with your dog? If it's the latter, then you're not alone. More than half of pet owners admit they enjoy the company of their animals more than that of their human friends, according to a new poll.
ARE YOU AND YOUR CAT MORE ALIKE THAN YOU THINK? It's long been suggested that people look like their dogs, but when it comes to cats, it seems to be more the case that humans and felines can share similar personality types, according to new research. So, if you have a grumpy Tabby cat, a super friendly Ragdoll cat, or fiendishly feisty Bengal cat, could this actually say more about you than your pet?
WHICH SMALL PET IS RIGHT FOR YOU? From beautiful bunnies to delightful dwarf hamsters, small pets make good companions for animal lovers of all ages. However, there are lots of things to take into consideration before you take the plunge and become the proud owner of a small pet or two.
WANT TO GIVE YOUR CHILD THE BEST START IN LIFE? GET THEM A PET Children get more satisfaction from relationships with their pets and get on better with their animal companions than with their brothers or sisters, according to a new study.
NEW PETS ON THE BLOCK? When it comes to the enjoying the company of animals, we humans have forged bonds with other species for thousands of years. We delve into the fascinating history of some of our favourite pets...
ARE YOU A PET EXPERT? How clever is your dog? Why do cats groom so much? How high can chinchillas jump? What do you call a group of rats? Test your pet general knowledge with our fun and informative 12-question quiz. Answers at the end – but no peeking!
WATCH OUT FOR THESE SPRINGTIME HAZARDS If you want to avoid a pet emergency this spring, it's important to take a closer look at some springtime hazards that vets would like pet owners to be aware of.
7 TOP TIPS FOR CREATING A PET-SAFE GARDEN Your garden should be a safe place that both you and your pets can enjoy together. However, from poisonous plants and toxic chemicals to mouldy food in compost heaps, there are all sorts of potential dangers that responsible pet owners need to be aware of.
THE FEELGOOD FACTOR OF HAVING PETS What is it about the companionship of a pet that helps humans feel better?