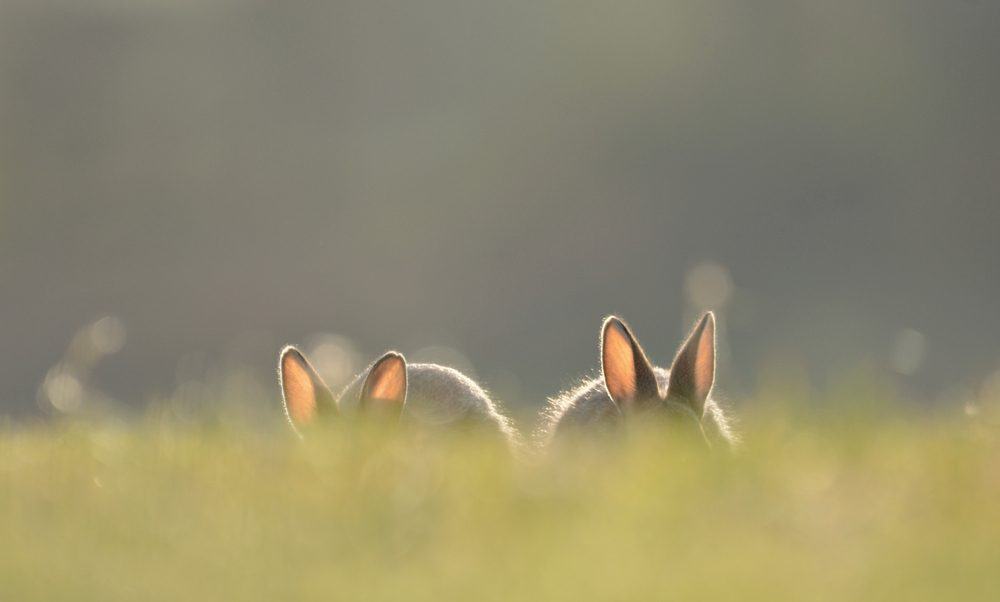 A healthy diet for life
When it comes to feeding our pets, only the best will do – which sometimes means adapting their diet to best suit their life stage and lifestyle, as Burgess in-house vet, Dr Suzanne Moyes, explains: "Over the past few decades, the science of pet nutrition has come a long way. We now know much more about the significant role nutrition plays when it's tailored to the different stages of our pets' development, ensuring the optimum quality of life for the longest time possible."
Building on years of pet nutrition expertise, Burgess Pet Food has developed a range of foods for pets specific to their life stage, along with other considerations, such as sensitivity to certain ingredients, neutering and lifestyle, so you're sure to find something to suit every dog, cat or rabbit.
---
ALL ABOUT DOG FOOD What's the right amount to feed your dog? What should a dog's diet consist of? What's the best dog food for your dog? What's the best dog food for your puppy? What can dogs eat? What can't dogs eat? How many times a day should you feed your dog? Will feeding treats cause weight issues? Read on to find out the answers to all these questions in our expert dog feeding guide...
---
Daily puppy food, adult dog food and senior dog food goodness
A dog's nutritional needs varies throughout their life. Puppies require a little more protein to support their growing muscles and the right balance of calcium and phosphorus for developing bones and teeth. Adult dogs require foods that are naturally rich in protein for good muscle maintenance and essential fatty acids to help nourish their coat and maintain healthy eyes. Neutered dogs, or those who are not as mobile, require fewer calories supplied in 'light' recipes. Senior dogs benefit from added glucosamine for optimal joint mobility and prebiotics to aid the body's natural defences.
All Burgess dog foods are made using premium ingredients to ensure excellent quality and superior taste to help keep your dog happy and healthy – from puppy, to adult and mature.
There are also foods to meet the specific nutritional needs of working dogs, Greyhounds and Lurchers, and dogs with sensitivities, which features unique recipes that are free from the usual ingredients that can upset your dog's stomach, making it ideal for those with a sensitive digestion. And we're very proud of our Paul O'Grady's 'No Nasties' dog food range, which comes in hypoallergenic varieties.
---
DID YOU KNOW?
Complete foods are those which will deliver all your dog's required nutrients in their daily ration. Complementary diets have high or low levels of certain nutrients and are therefore only complete when fed in conjunction with other foods. All the foods in the Burgess Dog Food range are complete. This means that you can be sure you are providing your pet with all the nutrients they require in exactly the right proportions, so you don't have to worry about balancing their diet.
---
Quality kitten food, adult cat food and senior cat food for fabulous felines
The same is true for cats: It's been estimated that kittens grow at roughly 15 times the rate of a human baby and so, at this point in their life, need a diet that's high in energy, boosted with extra minerals and vitamins to support that rapid growth. And, with an average life expectancy of around 16 years, it's no surprise that their nutrition needs change. Many older cats develop specific conditions, such as arthritis – some of which can be eased by diet.
---
ALL ABOUT CAT FOOD  Did you know, it's estimated that up to 70% of cats develop dental disease by the age of three? That's why – along with premium ingredients to ensure excellent quality and superior taste – we've included a specialist ingredient which helps to support healthy teeth and gums in all of our adult cat food.
---
---
DID YOU KNOW?
Cats have a very specialised digestion and their stomach secretes digestive juices that act primarily on meat. As strict carnivores, felines have high protein requirements and their metabolism appears unable to make essential nutrients such as retinol (Vitamin A), arginine (an amino acid), taurine (an organic compound found in animal tissue) and arachidonic acid (a polyunsaturated omega-6 fatty acid). In order to get these essential nutrients, a cat has to eat meat. All the varieties in the Burgess Cat Food range are complete. This means, whatever variety you choose for your cat, it will contain all the nutrients they need in the correct balance.
---
Tailored nutrition for rabbits
Rabbits, too, have different nutritional requirements throughout their life. Young bunnies need high nutrient levels that suit their high metabolism. As the get older, many buns suffer with joint stiffness, lack of energy and weight issues. Food tailored for them can help ease these conditions. Indoor rabbits can also benefit from specially designed food – while they might roam the lounge rather than the great outdoors, they still need to get all the nutrients from their diet that a rabbit would find grazing in the wild.
---
ALL ABOUT RABBIT FOOD Burgess Excel rabbit nuggets, feeding hay and treats are made using only the finest ingredients. Our wide range has rabbit food for all ages, from junior to mature, in tasty flavours with something special for indoor rabbits too.
---
You can find more rabbit nutritional advice and details of the Excel 5 Stage feeding plan, recommended by vets, here >>
---
DID YOU KNOW?
Burgess Excel's entire Rabbit range is made using only the finest quality ingredients and is designed to prevent selective feeding (a common problem with muesli-based diets where rabbits eat some high starch/sugar components, while rejecting the more fibrous pellets, causing all manner of health issues). Naturally high in Beneficial Fibre and fortified with vitamins and minerals for healthy eyes, skin and coat, It's no wonder that 92% of UK vets recommend our Excel range.
---
Need expert nutrition advice?
If you're at all unsure about the best way of feeding your pets or have any concerns about specific nutritional requirements at different times of their life, ask your local veterinary practice for advice. You can also call our expert team on 44 (0)0800 413 969 who'll be happy to help. They're available 9am-5pm, Monday to Friday. Alternatively, you can use our online form to get in touch.
---
Is your pet a Burgess pet? Join the Burgess Pet Club for exclusive offers and rewards.
As a family-owned business with over 300 years of history, the health and wellbeing of pet animals is Burgess Pet Care's number one goal and we're proud of our expert knowledge in animal nutrition. All our pet food is produced in line with FEDIAF (the European pet food industry federation) nutritional guidelines. These guidelines, which are based on many pieces of published research, helps us to calculate the nutrient content and dietary components such as protein, fat, carbohydrate and vitamins and minerals required to ensure all our foods meet the detailed nutritional requirements for the pets they are designed for.
---
If you found this interesting, you may also like:
FAD DIETS – SHOULD DOG OWNERS BE WORRIED? Raw, grain free or home-cooked? The range of options for feeding your dog seems to be ever expanding, with owners willingly trying out new foods for their canine companions. But what do animal nutrition experts have to say about it?
VEGAN DIETS AND PETS – GETTING THE FACTS STRAIGHT Giving up meat and dairy products and switching to a solely plant-based diet is a trend that's having an impact on pets too. Burgess in-house vet Dr Suzanne Moyes, comments: "Our pets deserve the correct nutrition to thrive and it's vital that we respect our pets' natural diet and feed them food that is nutritious, well-balanced and as close as possible to what they would eat in the wild, whether they're natural carnivores, omnivores or vegetarians."
CAT FOOD IN THE HEADLINES Recent newspaper reports have revealed some shocking news about the food that some owners dish out to their pet cats, with some not even realising that felines are carnivores. Our in-house vet Dr Suzanne Moyes explains the specific nutritional needs of felines.
WHY YOU SHOULD LET YOUR CAT PUZZLE IT OUT In the wild, cats have to work for their food, which exercises their bodies and stimulates their minds. And, according to the world's leading feline experts, providing domestic cats with the opportunity to put some effort into getting their paws on the edible prize, could have a big effect on their health and wellbeing.
HOW TO HELP YOUR CAT SLIM DOWN According to feline charity International Cat Care, it's estimated that between 39% to 52% of cats in the UK are overweight or obese – but help is at hand. By choosing the right weight loss cat food and adopting a creative approach to feeding, your favourite feline will soon be back to their ideal weight.
SALAD DAYS If you've ever wondered if rabbits eat cucumber or even if rabbits eat broccoli – we've all the need-to-know nutrition info right here so you can plan your small pets' summer menu.
MAKING HAY-TIME PLAYTIME FOR BUNNIES Having fresh, irresistibly tasty feeding hay every day is an absolute essential for fibrevores like bunnies. In fact, around 85-90% of a rabbit's diet should be high quality feeding hay and grass. Astonishingly, that's equal to their own body size in hay every day.
WHY THE GRASS IS ALWAYS GREENER ON THE BURGESS EXCEL SIDE Not all grass is the same. At Burgess, we believe in producing grass with the highest possible nutritional value, grown in a way that supports British farmers and gives the environment a helping hand.