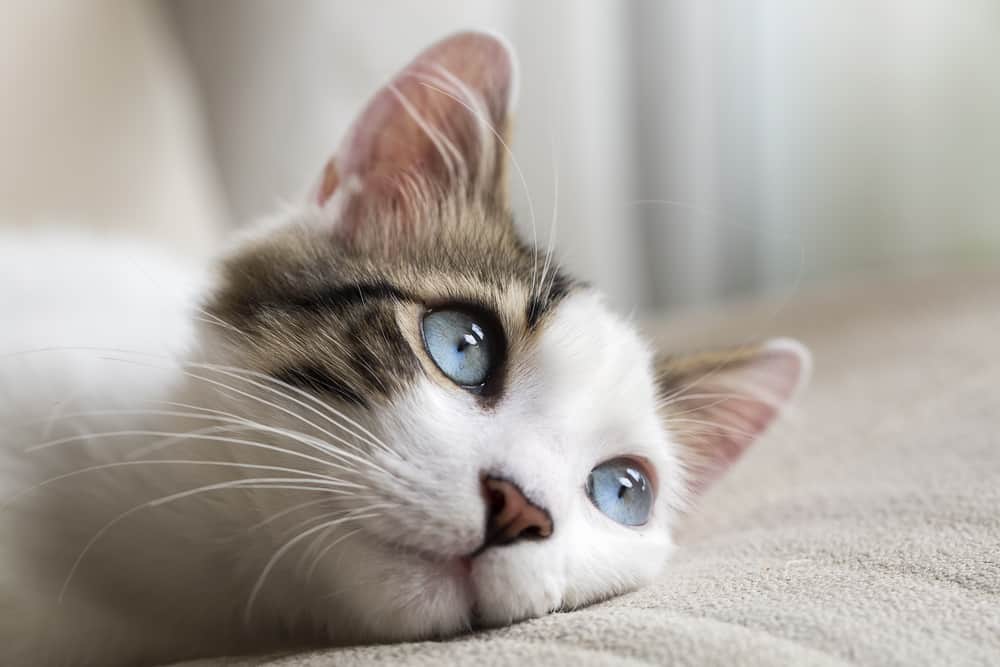 Pet insurance explained
Cat insurance, dog insurance, rabbit insurance – what pets can get cover? Can you get pet insurance for pre-existing conditions? Can you get pet insurance for older pets? Can you get multi-pet cover? What types of pet insurance are available? How does pet insurance pay out? We answer some of the most commonly asked questions to help you make an informed decision about pet insurance.
Because there's no NHS for pets, taking out pet insurance can be a really sensible idea. Getting your pets insured not only means that your furry family members can receive the vital veterinary care they need if they're ill or injured, but you'll also have the peace of mind that treatment costs are not going to bite a great big hole in your finances.
And, no matter how much care you take with your pets, you just never know when you may need the medical expertise of a vet. Veterinary charity PDSA says its pet hospitals see "nearly 800 cases a month that require emergency surgery, so it's not uncommon for our beloved pets to become sick or injured."
What's more, animal welfare groups and organisations, including Battersea and the Kennel Club, urge that taking out pet insurance is an important part of being a responsible pet owner.
---
Vets bills, along with everything else, are going up
The Association of British Insurers (ABI) states that the cost of treatment has risen sharply in recent years, resulting in an increase in the average claim from £817 in 2020 to £848 per claim in 2021. The ABI also provides examples of just how much it can cost to treat an ill or injured pet:
Treating a small dog with gastroenteritis can cost £673
The average cost for treating a cat's respiratory condition is £726
It can cost over £3,300 to treat a dog diagnosed with epilepsy
Treatment for a cat suffering from soft tissue sarcoma can cost over £12,200
Specialist treatment and surgery for a puppy with hip dysplasia can cost more than £13,000
Claire Turner BVetMed MRCVS, who works in a small animal veterinary practice in Gloucestershire, advises: "Between 2015 and 2020, veterinary fees rose by twice the rate of inflation. To help provide some level of protection against unexpected bills, more people than ever are now insuring their pet."
---
If you have no pet insurance, you run the risk of having to make difficult decisions
In essence, insuring anything is simply purchasing protection against unexpected financial loss – and this applies to pet insurance the same as any other kind of cover.
Vet Claire Turner adds: "As with most insurance, it's a gamble. If your pet has a costly accident that requires extensive medical or surgical care, or if they develop a condition such as diabetes that requires medication for life, then having pet insurance can be very useful indeed. But many people will never need to make a claim on their pet insurance; yet will still have to pay out a premium every month."
However, if you don't have insurance for your beloved animal companion, there's a risk that you may have to face making medical decisions based on what you can afford rather than what's best for your pet. That's why it's important to consider taking out pet insurance – and finding a policy that suits your pet's needs and your budget.
---
Millions of pets without cover
The ABI states that the number of pets protected by insurance has increased for the first time since 2018 – from 4.2 million to 4.3 million, with a record £872 million in claims processed in 2021. Yet, there are still lots of pets that remain uninsured.
The PDSA's PAW report reveals that there are 9.6 million dogs, 10.7 million cats and 900,000 rabbits in the UK – that's close to a pet population of 21 million and counting. By this calculation, it means that more than 16 million pet animals are uninsured.
And, while the ABI states that the average pet insurance claim is £822, monthly premiums cost from around £23 a month for a dog and £10 a month for a cat. So, you have to ask yourself the question – can you afford not to insure your pet?
Pet insurance, like all financial products, is not always the easiest thing to understand. To help you make an informed decision about what's best for you and your pet, we answer some commonly asked pet insurance questions.
---
Pet insurance FAQs
Q: What pets can you get cover for?
A: Most big pet insurance providers cover dogs and cats and sometimes rabbits. To cover other pets, you'll need to search out exotic pets cover, which will provide insurance for small animals such as guinea pigs, ferrets and chinchillas.
---
Q: Can you get multi-pet cover?
A: This is available with certain policies, with some companies offering multi-pet discount when you insure more than one pet on the same policy.
---
Q: What's generally covered by a pet insurance policy?
A: Pet insurance helps you cover the cost of veterinary treatment if your pet falls ill or gets injured. As a guide, vet fee cover can range from as little as £1,000 to as much as £15,000, depending on the policy you choose. When checking out policies, you need to be clear about what things are covered and what are not. The checklist of what's included or excluded could include:
Ongoing treatments for long-term conditions.
Complementary therapies and medication.
Helping towards to cost of locating your pet should they go missing.
Public liability cover, which would protect you should your pet cause an accident.
Cattery and kennel fees If you are hospitalised and there is no one else to look after your pet.
Overseas travel cover if your pet falls ill, is involved in an accident, or needs veterinary treatment when abroad.
Dental cover– some policies will only cover dental treatment resulting from an injury.
The costs of your pet being put to sleep, cremation or burial.
---
Q: What's not covered by pet insurance policies?
A: Generally, regular treatments such as vaccinations, flea, worm and tick treatments, grooming, claw clipping and teeth maintenance are excluded from pet insurance cover, as is neutering. Pet insurance policies may also exclude any expenses that arise due to pregnancy, giving birth and treatment of any offspring.
---
Q: What different kinds of pet insurance policies are available?
A: There are four main types of pet insurance:
Accident only – This is where your insurance provider will only cover your pet for accidents.
Time limited – This covers illness and accident for a limited time period, usually 12 months.
Maximum benefit – This covers accident and illness indefinitely as long as you renew your policy. There's generally a fixed cost limit and, once this is reached, you won't be able to claim anymore and will have to fund any additional treatment costs yourself.
Lifetime – This is the most comprehensive policy available – and so the most expensive – and will cover accident, injury and illness for your pet's lifetime.
---
Q: Does pet insurance cover pre-existing medical conditions?
A: There are a small number of pet insurance companies that will consider covering pre-existing conditions, where your pet has been free of symptoms and treatment for a set period of time – usually around two years. Others may cover some pets' conditions after a medical screening process, which enables them to understand the risk.
Some policies will cover historic conditions where your pet has been free of symptoms and treatment for a set period of time – usually around two years. Others provide limited amounts of cover initially, which increase the longer your pet has been free of the condition.
---
Q: How does pet insurance pay out?
A: Most policies will charge an excess – an amount that you have to pay up front whenever you make a claim. The larger the excess you agree to, generally, the lower your monthly insurance payments will be. Depending on your insurance provider, you can arrange for payments to be made direct to the vet, or you may have to pay the bill and then claim the money back.
---
Q: What else do I need to know?
A: There are some important aspects of pet insurance that it's important to be aware of.
Most pet insurance policies have an age limit – usually eight to 11 years for a cat, five to nine years for a dog and five years for a rabbit. After a certain age, you may not be able to get your pet insured, so it's a good idea to take out insurance when your pet is young and healthy.
As your pet ages, premiums will rise. This is because, as they get older, they are more likely to fall ill or suffer an injury, which could result in a more expensive claim.
If you have a pedigree pet, your insurance premium is likely to be higher than that of a crossbreed. This is because pedigree pets are considered to be a greater risk as they have a higher value and may suffer from illnesses and injuries directly associated with their breed.
Most pet insurance providers don't cover illnesses that begin within the first 10-14 days of your pet insurance policy. Some will waive this if you are switching to them from another insurer, to ensure that you don't have a 'gap' in your cover.
---
As with all insurance products, it pays to do your research
When looking at possible insurers, it's a case of caveat emptor ­– buyer beware. It's essential that you understand exactly what's covered – and what's not – and be aware that bargain basement policies may not be the great deals you think they are when it comes to paying out when you need them to.
You can find out more about some of the UK's most popular pet insurers here in this list compiled by consumer group Which?
Read the star ratings for different insurers at com
Check out customer reviews on Trustpilot
---
Q: What if I can't afford pet insurance?
A: You could try setting aside a certain amount of money each month. The risk here is that you could end up having to pay veterinary costs that are higher than the amount you've put by. For example, surgery for a cat's broken tibia could cost nearly £2,000, and if your dog develops a limp, it could cost more than £7,000 to put right.
The following charities offer free or lower cost treatment to pets. This service is means-tested to help people who are on a low income, retired or receive certain state benefits.
---
Is your dog a Burgess dog? Your cat a Burgess cat? Your small pets Burgess small pets? Join the Burgess Pet Club for exclusive offers and rewards.
CARE MORE Find lots of useful advice on caring for your pets from Burgess, the pet experts. Training, nutrition, grooming and general care, it's all here >>
---
If you found this interesting, you may also like:
HELP YOUR PETS STAY SAFE ALL SUMMER LONG Our dogs, cats and small pets need extra support when the heat is on and we've lots of great advice to protect them from seasonal dangers – from what's the best way to help rabbits cool down to why you shouldn't leave your dog's toys in the garden. Find out how to play it safe this summer with our 21 hottest tips.
FINDING A VET FOR YOUR SMALL PETS Did you know that just like hospital specialists, vets have different areas of expertise? That's why, if you have small pets, it can be a good idea to seek out a vet that specialises in small animal medicine. Plus, how often should you take your small pets to the vet? And how can make it a less stressful experience for them?
KEEP CALM AND CALL THE VET If your much-loved pet suddenly became unwell or suffered an injury, would you know what to do? What symptoms should you look out for that suggest the situation is serious? When should you call the vet?
HOLIDAY CARE FOR PETS – WHAT ARE THE OPTIONS? If you're going away on a much-awaited holiday, you want to know that your pets are being well looked after so you don't spend your vacation worrying about them. So, what are the options? From buddying up with pet-owning friends to share holiday care duties, to a traditional boarding kennels or cattery, or even hiring a pet sitter – how do you decide what's best for your pets?
NEUTERING – ONE OF THOSE THINGS ON YOUR 'TO DO' LIST? When it comes to neutering their pets, people often have strong opinions. But science is unequivocal – for most pets, neutering is not only the best way to prevent unwanted litters, but it also protects against life-threatening diseases.
VACCINATIONS – VITAL FOR US AND OUR PETS Find out how vaccinations work, what dog vaccinations, cat vaccinations, rabbit vaccinations and ferret vaccinations protect against, when your pets should be vaccinated and lots more essential information...
THE BIG SNEEZE – DID YOU KNOW THAT PETS CAN SUFFER FROM HAYFEVER TOO? While the cause of pollen allergy is the same in pets as it is in humans, the signs that your pet is suffering from hay fever can be a little different.
HOLIDAYS WITH YOUR DOG Staycations can be great news for your dog as it means they can go on holiday too! However, it's important to plan everything from ensuring your road trip is dog-friendly (comfort, safety, and plenty of pitstops) to your location (are there dog-friendly beaches and places to visit nearby?) to ensure your canine chum has a happy holiday as well. We've got all the essentials covered.
DOES YOUR CAT LOVE TO SPEND LOTS OF TIME OUTDOORS? HOW CAN YOU KEEP THEM SAFE AND SOUND? If you have a cat companion who rarely spends times indoors, causing you many an anxious moment as you wonder where they are, you can rest assured that, in general, the experience is highly beneficial for them. However, there are lots of practical ways that you can minimise risks for your feline friend.
HAVING A BARBECUE? MAKE SURE IT'S A SIZZLING SUCCESS WITHOUT ANY PET MISHAPS Planning a few get-togethers in the garden with friends and family around the barbecue this summer? While it's great fun for humans, it can be a risky affair if you have pets. Veterinary charity PDSA warns: "All those tempting treats and glowing grills can be a danger for our much-loved pets. Heatstroke and burns. Bin raids and broken glass. There are a lot of potential dangers for pet owners to bear in mind."
PROTECT AND PREVENT Raising awareness of the deadly Rabbit Viral Haemorrhagic Disease 2 (RVHD2) and asking all rabbit owners to make sure their pets are vaccinated against this and other fatal diseases.
WALKING BACK TO HAPPINESS If you're setting off to explore the UK's wonderful countryside with your canine companion in tow, there are a few things you need to think about to ensure that you both have a wonderful time, rather than a series of misadventures.
HOW TO PROTECT YOUR GUINEAS AND BUNNIES FROM PESKY PARASITES When it comes to protecting our gorgeous small pets from mites, fleas, flies, ticks and mosquitoes – and any other irritating and unwelcome pests – a four-pronged attack is the best approach.
THE SECRET TO HEALTHY, HAPPY GUINEA PIGS Guinea pigs have long enjoyed the status of being one of the most popular pets – which is something they undeniably deserve. However, in order to help them live their best guinea pig lives, it helps to see things from their perspective.
REGULAR CHECKS FOR YOUR BUNNIES As well as ensuring their pets have essential vaccinations, owners play a huge role in keeping their rabbits happy and healthy. Keeping a close eye on your buns is the best way to ensure all is well. Our handy checklist can help you keep tabs on your cottontails.
HAMSTER HEALTH CHECKS As well as providing nutritious hamster food and creating a suitable hamster habitat for them to thrive in, there are some important health checks that you should carry our regularly to ensure your hamster is in the pink.
CARING FOR YOUR FERRETS Intelligent and endlessly entertaining, ferrets make fantastically loyal animal companions. However, they have very specific needs that must be met so they can be healthy and happy and live their best ferret lives.
HOW ARE YOUR CHINCHILLAS DOING TODAY? Unlike dogs, cats, rabbits and ferrets, chinchillas don't require a yearly vaccination. This means that many are never taken to the vets for check-ups. That's why it's really important to give your chins a weekly health check yourself.