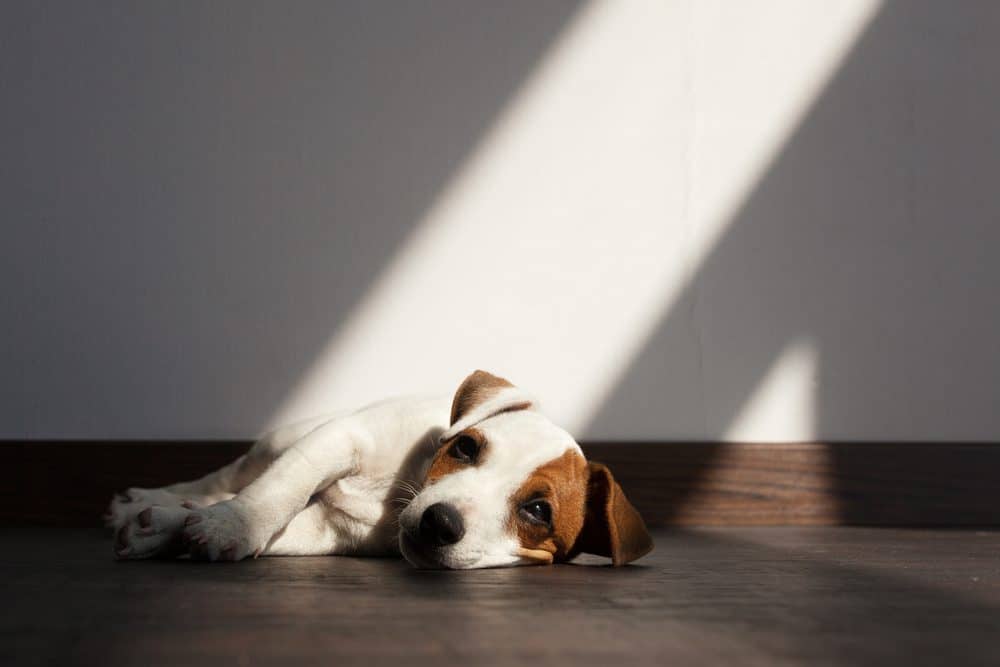 Lessons for lockdown puppies
When do you start training a puppy? Where's the best place to go for puppy training classes? How do you go about socialising a puppy during lockdown? When it comes to helping out the UK's growing band of new puppy owners, canine charities are coming to the rescue...
---
Lockdown resulted in a dramatic rise in pet purchases, with puppies being the number one choice. Now, these growing young dogs and their owners are in need of some expert support. 
"With millions working from home or furloughed from their jobs, many have clearly considered the numerous benefits of pet ownership," says Nicole Paley, Pet Food Manufacturers' Association (PFMA) Deputy Chief Executive. "Now, more than ever, we know that the companionship and joy pets can bring to people's lives shouldn't be under-estimated. However, we're keen to highlight the long-term responsibilities of bringing a pet into your life."
---
Tracking the recent surge in pet ownership
35% of young adults (age 24-35) have become new pet owners or are planning to add a pet to their families

2.1million (19%) collected a new pet in lockdown

1.8million (16%) are planning to add a pet to their household

Dogs are the most popular pet (57%)

Cats are a close second (38%)

Small furries come in third place (8%)
Source: PFMA's Covid-19 Pet Survey
---
Training problems
Leading animal charity Battersea recently surveyed 2,000 dog and cat owners, including many who got a new pet during lockdown. Of those new pet owners, almost half said they 'sometimes regret' their decision – with 73% of them saying their misgivings were due to training problems.
Training and dog behaviour is an issue that's also been identified by Dogs Trust, which has found that more than a quarter of owners (26%) say their dog has developed at least one new problem behaviour during lockdown. The charity's research discovered:
82% increase in reports of dogs whining or barking when a household member was busy
20% increase in reports of dogs frequently seeking attention from their owner 
54% rise in the number of people saying their dog has hidden or moved away when approached
41% increase in reports of dogs being clingy or following people around the house during lockdown
With various restrictions in place during lockdown, it has been difficult for owners to ensure that their puppy gets the same start in life as their pre-pandemic peers. Face-to-face classes have been far less frequent and social distancing has made socialising with other dogs far trickier.
To help out new owners and their pets, Battersea has launched a new virtual training programme, especially designed for lockdown puppies to ensure this new generation isn't missing out on vital socialisation and skills.
Classes for complete beginners
Battersea's Canine Behaviour and Training Manager, Nathalie Ingham, says: "Thousands of people across the UK have welcomed new puppies during lockdown and we want them to know Battersea is here to support them. Training virtually is a great option for many people as lockdown continues. Our classes are designed for complete beginners and we'll go at the pace of each individual dog so every pup gets the most from their training."
The Puppy Programme is a six-week course of weekly classes held by Battersea's trainers over Zoom. Topics include basics such as learning to come when called, to settle, and to walk on a lead sensibly. There's a limit of five puppies per class to ensure the trainer can focus on the needs of each dog and all dogs should be aged five months or under, as this is a foundation level programme.
Nathalie adds: "One of the great things about training virtually is that anyone can take part no matter where in the world they are. We're encouraging everyone living with their puppy to join in with the training, including children. It's such a great way to bond with your dog and hopefully a fun group activity, not just during our classes, but for the weeks and months ahead when you can continue teaching your dog new tricks and skills."
The next available courses are scheduled to start on 26 October and 10 November, with both a morning and afternoon class on each day. Classes are limited to five puppies per session and spaces are expected to book up fast.
Any owners considering taking part in the programme can find out more, book a place or register their interest for future classes on the Battersea website.
Battersea is keen to stress that it continues to help dogs of all ages, so, if you have any questions regarding your dog's behaviour, call Battersea's dedicated pet behaviour advice line on 0203 887 8347 or visit the pet advice section of Battersea's website for lots of tips and techniques.
---
Early warning signs
Dogs Trust also has a wealth of resources available. Rachel Casey, Director of Canine Behaviour and Research at Dogs Trust, says: "These are challenging times as millions of us across the country have had our daily lives turned upside down. Whilst some dogs have been happy to have their human family at home more, others have been stressed by reduced exercise, inability to find a quiet place to rest or no contact with other dogs. Our research shows some early warning signs that lockdown is having a negative impact on some dogs' behaviour. A big worry for us is what the long-term impact of lockdown will have on dogs' ability to cope when left home alone. Dogs that had separation anxiety before the lockdown are likely to get worse when left again as owners head back to work – but we also expect to see new cases developing, because other dogs, and particularly puppies, have learnt to expect company all day."
For information on how to prevent and mange problem behaviours, visit Dogs Trust Change the Tale. You can also find lots of advice and training videos through Dogs Trust YouTube Channel. 
---
EXPERT ADVICE FROM DOGS TRUST
ALWAYS seek help for behavioural problems from your vet who will be able to offer practical tips and, if required, refer you to a qualified pet behaviourist.
NEVER look for 'quick fix' solutions such as anti-bark collars or punishing a dog. These approaches will exacerbate the problem and result in more serious and more difficult to treat problems in the long run.
---
If you found this interesting, you may also like:
LOOKING OUT FOR LOCKDOWN PUPPIES UK charity Dogs Trust has launched a campaign – 'Don't Be DOGFISHED' – to help stop people being duped into buying puppies that have been illegally imported into the country by devious dealers.
ARE YOU READY FOR A DOG? If you're thinking of adding four paws, an inquisitive nose and a waggy tail to your life, make sure you really know what you're taking on. Things to consider include cost, time, exercise and training – and the fact that your life will never be quite the same again...
BACK SOON Helping dogs to manage spending time on their own is an important part of training as all dogs need to be left occasionally. Follow our tips on how to help your dog feel calm and safe when you have to leave them home alone
HOW TO MAKE ON-LEAD WALKIES FOR OF AN ADVENTURE FOR YOUR DOG Going out for a walk is the highlight of the day for many dogs, which is why it's important to keep things as interesting as possible. We've 8 top tips to spice up your dog's life when it's time for on-lead walkies...
DOG BEHAVING BADLY? Sometimes, dogs being dogs is just too much for their human owners to handle. That's why we need to help our canine companions to learn when we're happy for them to do certain things, and when we're not
COUNTRYSIDE CALL BACKS The lure of the great outdoors with its enticing sights, sounds and smells can be just too distracting for some dogs. If you struggle with getting your canine chum to come when you call them, try our top do's and don'ts of recall 
WHAT 'SOCIALISATION' FOR YOUR DOG REALLY MEANS If you have a puppy, you want to help them become a well-rounded, confident adult, which is where 'socialisation' comes in. Getting it right is an essential, but tricky, process
IS TAKING YOUR DOG FOR A WALK A TUG OF WAR? Pulling on the lead is a behaviour that many dog owners grapple with on a daily basis. But with training, patience and plenty of encouragement, every dog can learn to walk nicely on the lead.
HOW TO TEACH YOUR DOG THAT IT'S CHILL OUT TIME Are you struggling to find your dog's off button? While some canines are natural couch potatoes, others need a little encouragement to learn to settle down and be calm. Our expert step-by-step training plan can help
LEADING TO TROUBLE? Why can the most placid, well socialised and friendliest of dogs decide that an unfamiliar canine just has to be growled at when they're on the lead? And what can you do to moderate this bewildering dog-meets-dog behaviour?
GUILTY DOGS? WHEN LOOKS CAN LIE We all know that hang-dog look – the guilty expression on your canine chum's face when you discover they've ripped up a cuddly toy or torn apart the mail. Dogs know when they've done something naughty, right? Or have we got them all wrong?
YOU'RE MY BEST FRIEND Recent research has revealed that half of the UK sees their dog as their best friend, rather than a pet, which probably comes as no surprise to many a devoted dog owner...
TAKING ON A RESCUE DOG If you're after a canine pal, why not consider adopting a rescue dog? Many dogs find themselves in rescue centres through no fault of their own and, with time, lots of patience and plenty of kindness, will make a happy addition to your family. Our guide can help...
10 THINGS EVERY GREYHOUND OR LURCHER GUARDIAN SHOULD KNOW  If you've ever thought about adopting a leggy lovely, here are a few things that are good to know...
DOG DOMINANCE? WHY IT'S TIME TO DITCH THIS OUTDATED IDEA Find out why your dog doesn't need to view you as more dominant than them, but they do need to learn to trust you and understand your commands