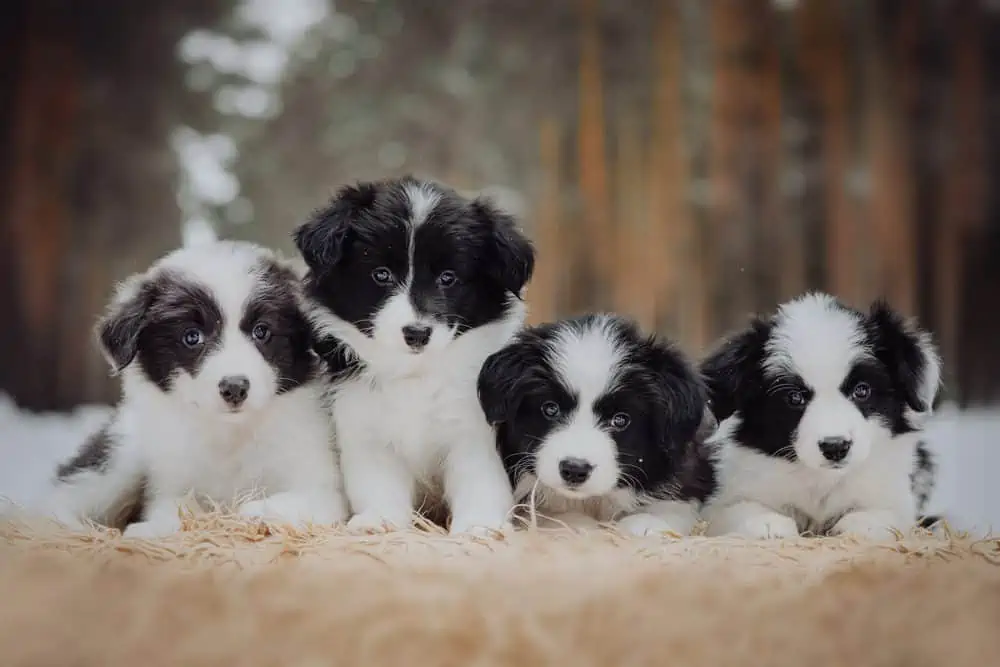 The best breed of dog is rescue…
Rescuing a dog can be an incredibly rewarding experience – both for you and the happy hound who has been given a second chance. However, before you start your search for that special canine to share your life with, there are important things to consider – including where NOT to get your new dog from.
If you've decided that there's a dog-shaped hole in your life and you'd like to give a rescued canine a happy forever home, then it's essential to do your homework first. Your 'rehoming a dog' checklist should include:
The cost: can you afford it?

Your home: is it dog friendly?

Your lifestyle: how will a dog fit in?

Exercise: who'll be walking the dog?

Training: are you ready to help your dog to learn?

The right dog for you: how do you make the choice?
Are you ready for a dog? Find out what's involved in caring for a canine chum >>
Once you've figured all this out and are comfortable you can make a commitment to caring for a waggy-tailed, four-legged companion, the next step is deciding where to get your rescue dog from. This is incredibly important decision, particularly if you've got your heart set on a puppy or young dog.
Is a puppy the right choice for you? Puppies can be hard work and you'll need to ensure you've made all the right preparations for your new four- legged friend. Find out more with our comprehensive puppy checklist >>
Did you know? We donate 20p (in the form of food) from every bag purchased of our NEW SUPADOG ADULT SALMON to support independent dog rescues in the UK.
Where NOT to get your new dog from
If you decide you're ready to take on a puppy and you're looking on the internet, in local newspapers or pet shops, be aware of anything that strikes you as suspicious – dogs sold here may come from a puppy farm – unscrupulous places where profit is placed above animal welfare. Pup Aid has useful information about the correct way to get a dog and outlines all the checks you should make. The organisation's #Wheresmum campaign focuses on educating new owners about the cruel trade of puppy farming, ensuring people only buy from a reputable and honourable breeder, such as those on the Kennel Club's Find a Puppy scheme.
Clamping down on illegal puppy sales
Since 6 April 2021, it's against the law for someone to sell a puppy or kitten under the age of six months if they have not bred the litter. The law does not apply to rehoming charities, who will continue to be able to find loving homes for unwanted and abandoned young pets.
Commenting on this change in the law, Steve Goody, Deputy Chief Executive and Chief Operating Officer at animal charity, Blue Cross, said: "Many puppies and kittens come to us with health problems ranging from flea infestations to digestive upsets, and sadly we also see cases of serious illnesses such as the often-fatal parvovirus. We're pleased to see the government launch a campaign to make more people aware of the reality facing both breeding parents and their litters, at the hands of those who prioritise profit over welfare. We know pet owners care deeply about their animals and hope this campaign will help make it easier to spot an unscrupulous breeder or seller."
Blue Cross has these tips that potential puppy (and kitten) buyers can follow:
Before you contact the seller:
Check that the animal is older than eight weeks

Be careful if the pet is advertised with a 'passport'

Search the seller's name and details online

Check whether your new pet will be vaccinated and socialised before you take them home
When you contact the seller:
Always ring before you visit

Don't feel under pressure

Ask about medical history and microchips

Ask about the pet's behaviour and the environment the litter and their parents are living in – is your potential new pet able to do all the things a young puppy or kitten should enjoy?
When you visit the seller:
Don't buy your new pet on your first visit

Only agree to meet in the puppy or kitten's home

Make sure the mother and the rest of the litter are present

Check for health or behavioural issues

Ask for a copy of their medical records

If you are buying a pedigree pet, ask for proof of pedigree
For more top tips, visit the government's Petfishing website.
'Don't Be DOGFISHED' is a campaign by Dogs Trust to help stop people being duped into buying puppies that have been illegally imported into the country by devious dealers.
Also check out The PUPPY Contract, a free toolkit developed by the Animal Welfare Foundation and the RSPCA to help puppy buyers get all the information they need before making the decision to buy a new puppy. The website will guide you through the process of buying a puppy – from questions you should be asking a breeder to understanding what their answers mean. Using The Puppy Contract will also provide you with a legally binding contract of sale between yourself and the breeder – giving you that added peace of mind.
Where to start your search for the pawfect companion
Rather than a puppy, you may find that an older dog who knows the ropes and can fit straight in with your family may be a more suitable choice. There are all sorts of dogs – from pure breeds to cross breeds – of different ages, sizes and personalities, at rescue centres around the country, waiting for a second chance to live in a loving home. Good rehoming centres have rigorous adoption procedures, including home checks, and carefully match their dogs to the adopter's lifestyle and circumstances. They'll also offer plenty of helpful advice on caring for your new dog and provide you with post-adoption support.
You can research local or breed specific rescue centres, as well as national animal charities that offer dogs for rehoming, including:
Deciding to adopt a rescue dog can be an incredibly worthwhile and rewarding experience, but it's not without its challenges. However, if you realise that all great relationships take time and effort to flourish, any problems you encounter can be worked through together >>
Do you have it in your heart to rescue a hound? Julia is a failed foster mum and proud. She was due to welcome Pheby to her home for a short 'fostering holiday' as part of a dog rescue rehabilitation programme. Julia, however, fell in love with this young Greyhound – rescued from the notorious Canidrome in Macau – and adopted her >>
Get your new canine chum off to a happy, healthy start – Burgess has food to suit every dog
Whatever type or age of dog you end up sharing your life with, providing them with right nutrition will help them get off to a great start by making 'dinner time' something to really look forward to!
At Burgess Pet Care, all of our dog food is made using premium ingredients to ensure excellent quality and superior taste – see how much they'll love our BRAND NEW Burgess Supadog Rich in Salmon! Our high quality dog food has been designed to help your dog lead a happy and healthy life – from puppy to senior.
We've developed foods to meet the nutritional needs of working dogs, Greyhounds and Lurchers, as well as dogs with sensitivities.
We're also very proud of our Paul O'Grady's range which includes the No Nasties and Hypoallergenic varieties, which in Paul's words are "the best food you can feed your dogs."
All Burgess Dog Food is a complete food. This means that whatever variety you choose for your dog, it will contain all the nutrients they need in the correct balance.
Need expert nutrition advice? If you're at all unsure about the best way of feeding your dog, you can call our expert team on 44 (0)0800 413 969 who'll be happy to help. They're available 9am-5pm, Monday to Friday. Alternatively, you can use our online form to get in touch.
Find out more about caring for your dog from the pet experts >>
Is your dog a Burgess dog? Join the Burgess Pet Club for exclusive offers and rewards.
If you found this interesting, you may also like:
HOW MUCH FOOD SHOULD I FEED MY DOG? What's the right amount to feed your dog? What should a dog's diet consist of? What's the best dog food for your dog? What's the best dog food for your puppy? What can dogs eat? What can't dogs eat? How many times a day should you feed your dog? Will feeding treats cause weight issues? Read on to find out the answers to all these questions in our expert dog feeding guide...
DOES MY PUPPY NEED SENSITIVE DOG FOOD? Six of your most common sensitive puppy food questions answered.
A HEALTHY DIET FOR LIFE When it comes to feeding our pets, only the best will do – which sometimes means adapting their diet to best suit their life stage and lifestyle, as Burgess in-house vet, Dr Suzanne Moyes, explains.
WHY WHAT DOG FOOD YOU CHOOSE CAN BE A SENSITIVE ISSUE If your canine chum has a delicate digestion, it can sometimes be a struggle to find a suitable dog food for a sensitive stomach. What's more, your dog's nutrition requirements change as they get older. So, what do you do if you need to find a food that's just right for a sensitive senior canine?